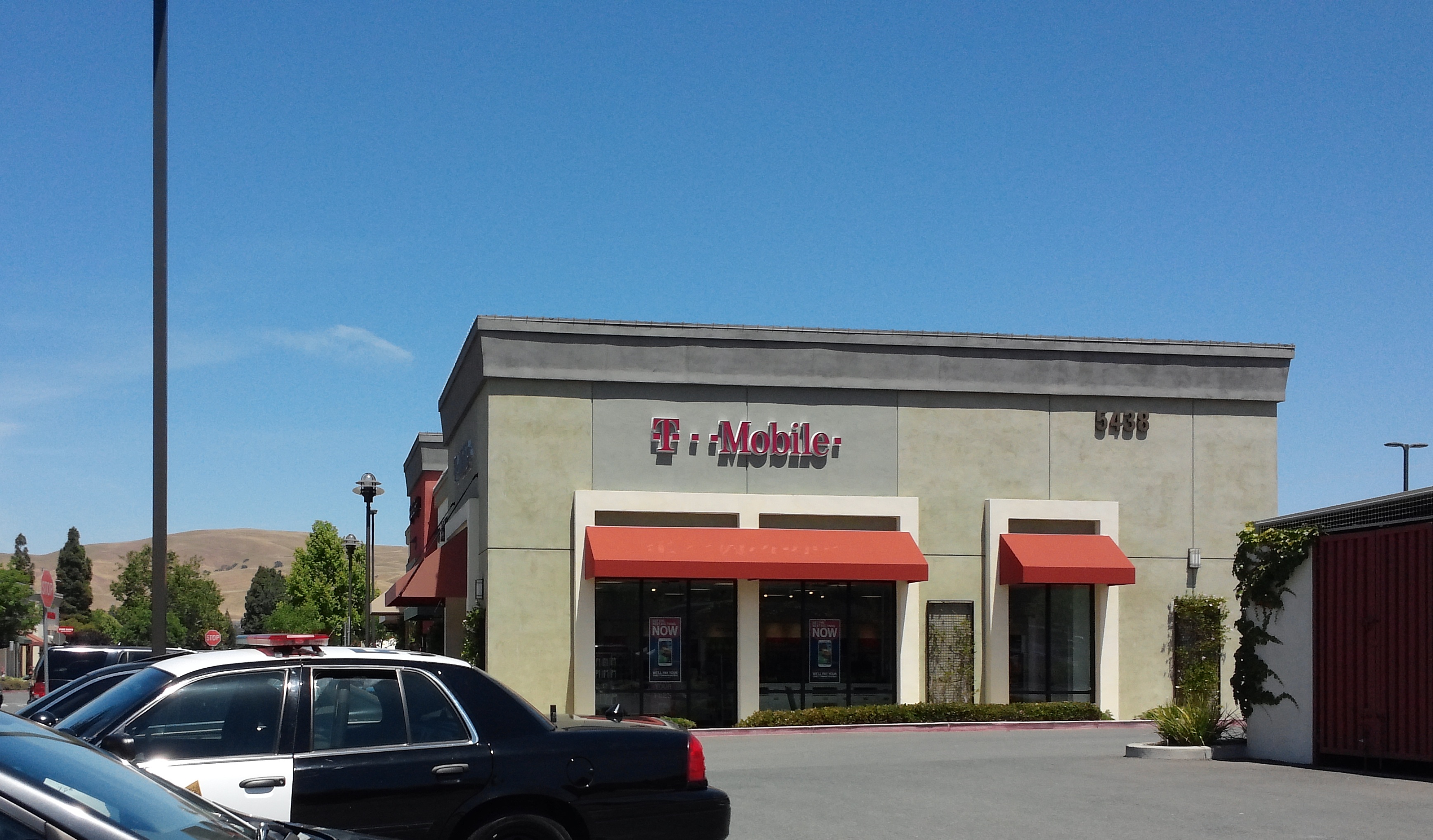 >
An armed robbery occurred just before 1:30 on Monday afternoon at the T-Mobile store, located inside the Clayton Valley Shopping Center on Ygnacio Valley Rd. & Clayton Rd. in Concord.
The suspects threatened the store employees with scissors, and fled with merchandise.
The suspects are described as black males & females. After the robbery, the suspects ran towards the back of the store and were last seen fleeing the area in a grey Nissan, possibly a Maxima.
Witnesses last saw the vehicle turning on to Clayton Rd. from Washington Blvd.
No injuries were reported.
Thanks to James Gladstone for the picture!