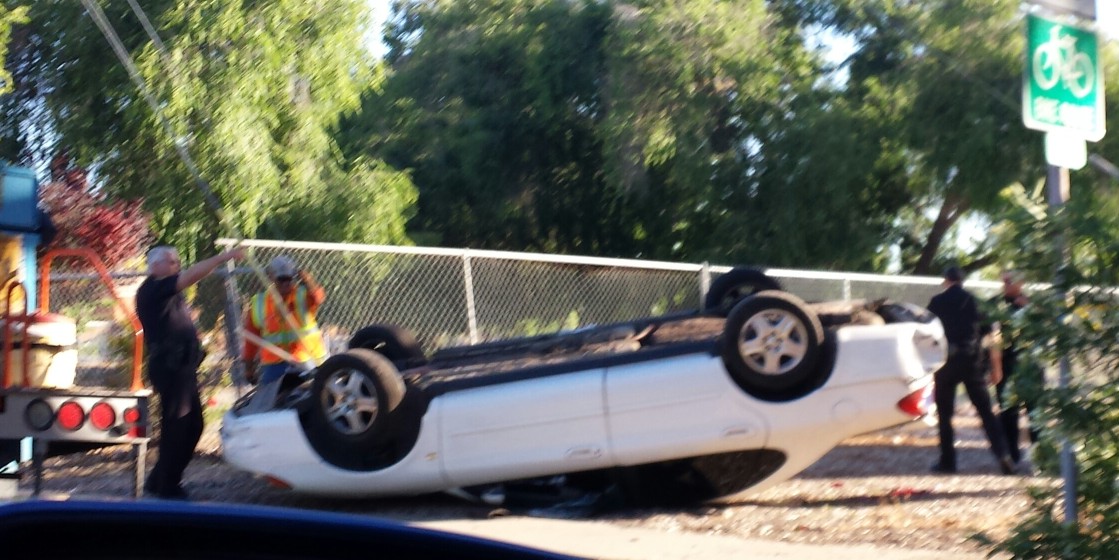 >
Two people were injured during a rollover vehicle collision on Oak St. near the Downtown Concord BART station on Saturday evening.
The crash occurred about a block away from the Concord Police Department.
Although two were injured, their injuries are not believed to be life-threatening.
PG&E also responded to the scene because the vehicle was stuck on one of their wires near the ground.
The cause of the collision hasn't been released at this time.
Thanks to Robert for the picture!