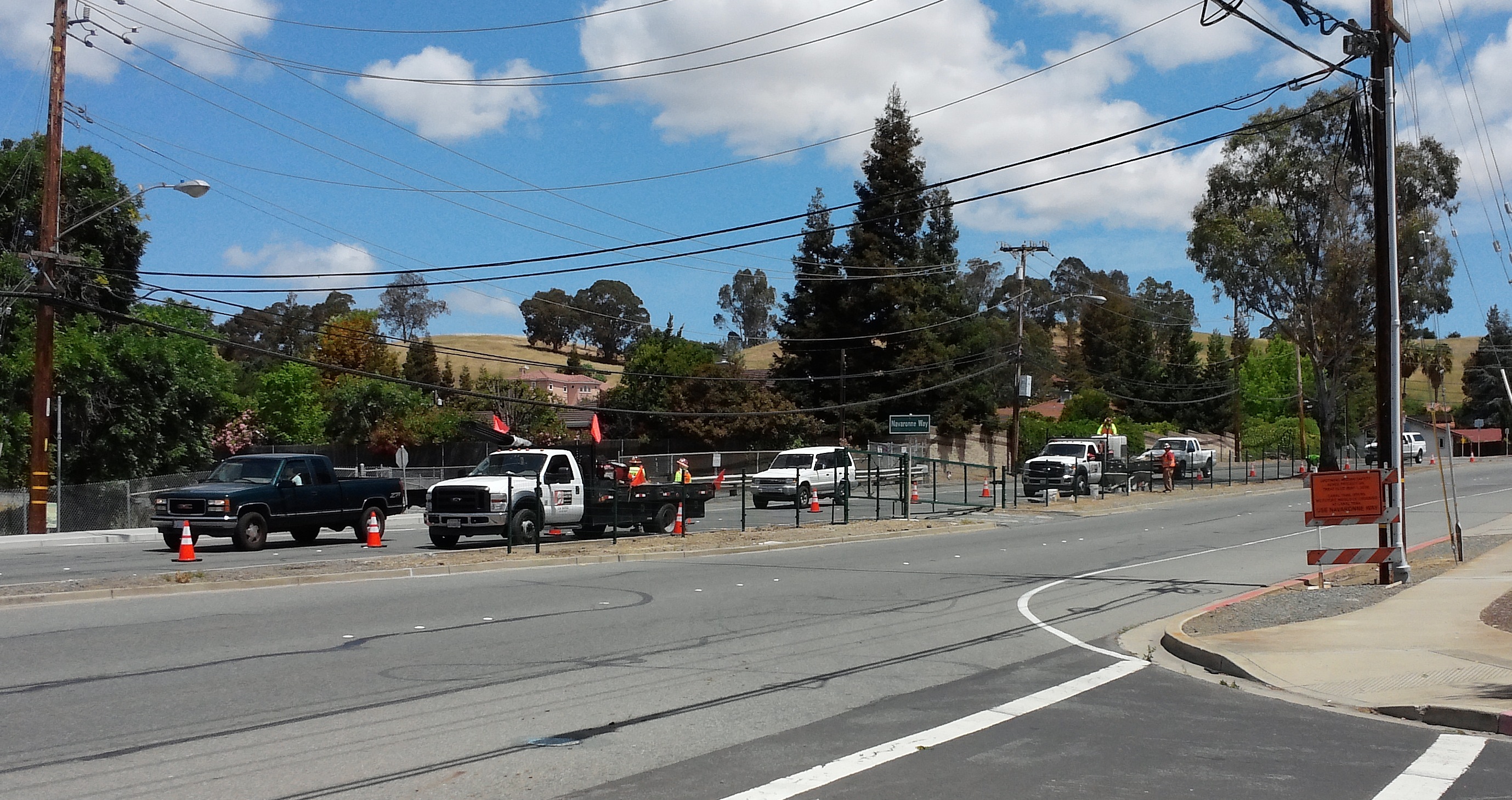 >
Back in November, we told you about the gate being installed in the center median at the Contra Costa Canal Trail crossing on Treat Blvd (south of Navaronne Way) in Concord.
The gate was installed in an effort to urge people to use the crosswalk at Treat & Navaronne to safely get across to the other side of Treat Blvd.
Since November, canal trail users have pretty much ignored the gate, and just bypassed it by walking or riding a few feet north or south, then crossed where there is no crosswalk or traffic signal.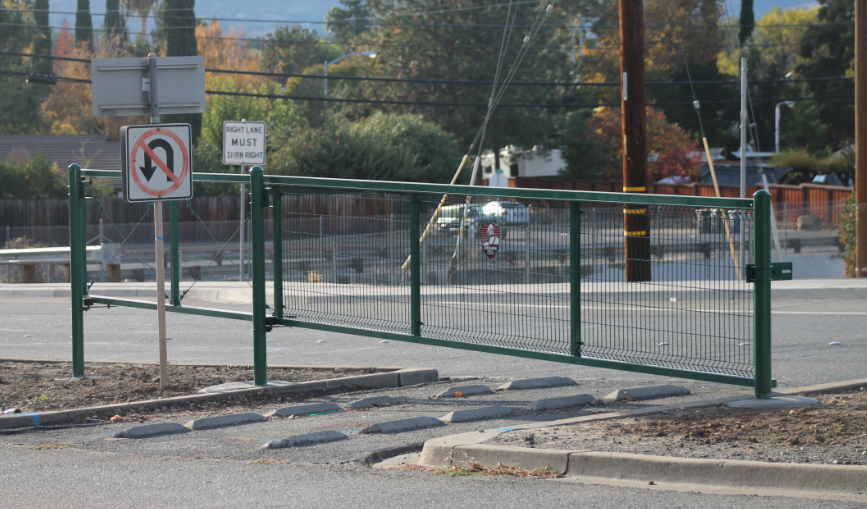 >
So, today, a green fence was installed on both sides of the gate, which now forces canal trail users to ride or walk up to Navaronne Way, safely cross the street, then proceed back down Treat Blvd. to the canal trail.