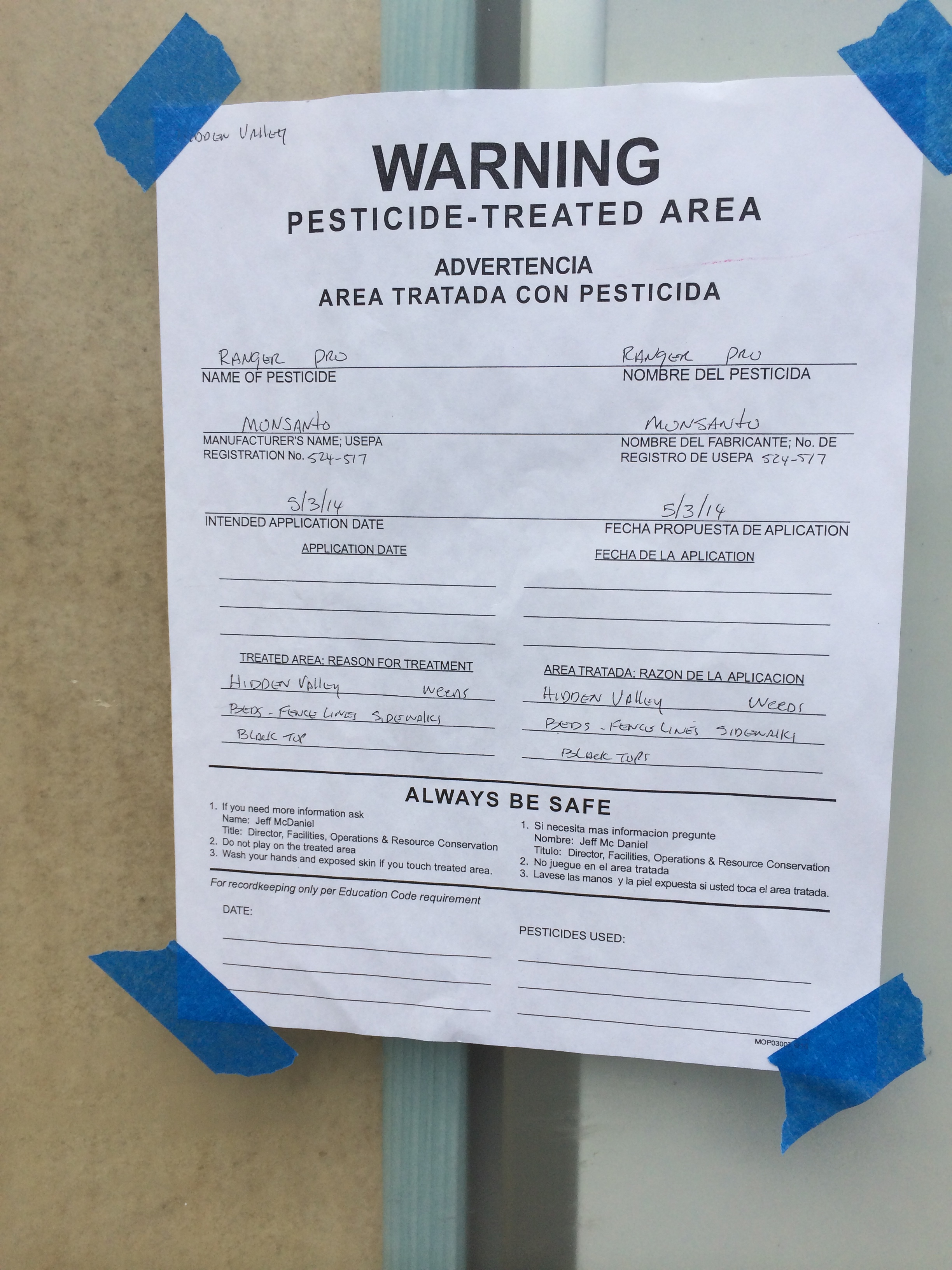 >
Many Claycordians have seen these signs, which show that certain areas of our local schools have been treated with pesticides.
This sign, recently posted at Hidden Valley Elementary School in Martinez is a good example, it shows what kind of pesticide is being used, and also gives a few warnings.
As you can tell, one of the areas treated is the blacktop, where children play. It also says "do not play on treated areas", but doesn't give a date/time as to when it would be ok to play on the treated areas, like the blacktop.
What's your opinion on pesticides in schools? Do you think they should be used during the school year, or do you think they should wait for long breaks, like summer break, to use the potentially harmful products around children?