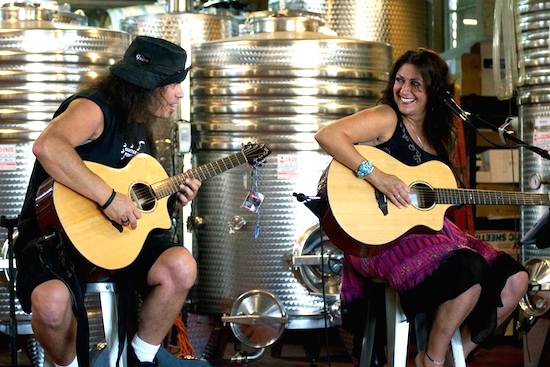 >
You have two great reasons to spend the day downtown on Saturday, May 10th — the Art & Wine (& beer!) Walk, and MomDay in the Park. There's something for everyone during these events – art, wine, beer and plenty of music!
During the Art & Wine Walk from 1:00 – 3:00pm, you'll find Mary Lou Elliot, aka "Rockin Flute," and The Breedloves Dynamic Duo strolling around the plaza playing acoustic tunes and mingling with everyone. Mary Lou comes from a musical family, and her husband used to work with Mick Fleetwood. Fleetwood Mac and their entourage helped to encourage Mary Lou to continue playing the flute and pursue her dream of becoming an artist.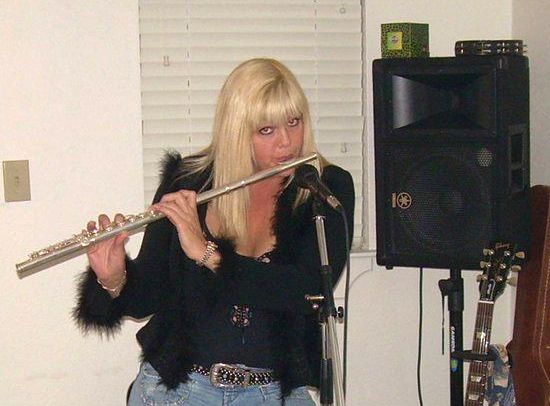 >
From 3:00 – 4:00pm, Mary Lou and the Breedloves will join several other musicians to perform in Salvio Pacheco Square, where several artists from Concord Art Association will be painting and selling their work.
On the main stage in Todos Santos Plaza from 12:00 – 5:00pm, the Mt. Diablo Music Education Foundation is hosting their annual Music Festival, featuring a great line-up of student singers and musicians from the following schools and clubs:
Mt. Diablo Elementary School
El Monte Elementary School Glee Club
Valle Verde Elementary School
Cambridge Elementary School Choir
Sequoia Middle School
Pleasant Hill Middle School
Foothill Middle School Jazz Band
Northgate High School Jazz Band
Teen girl band "Audacity" from Red House Studios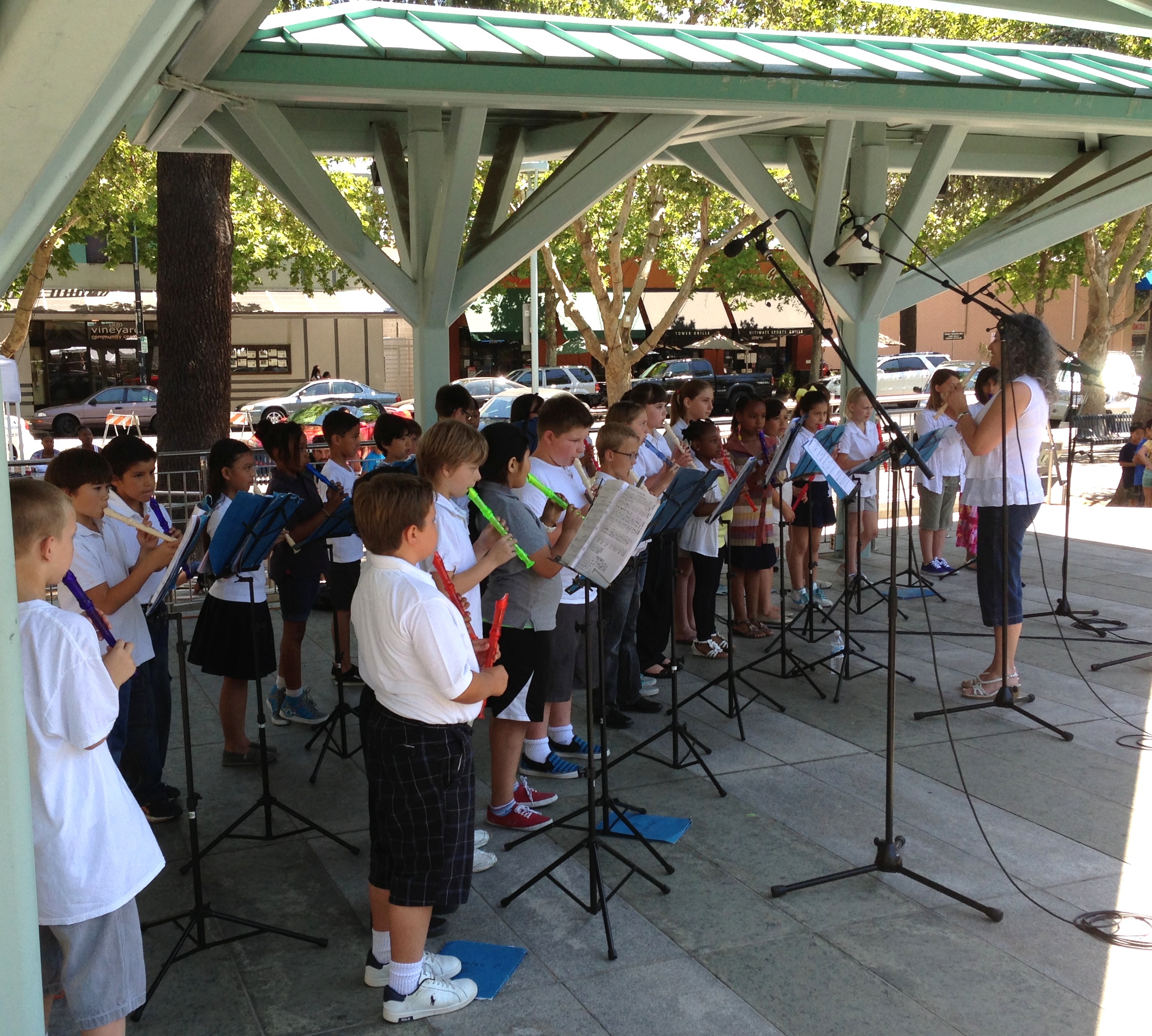 >
Images:
1. The Breedloves Dynamic Duo
2.  Mary Lou Elliot
3.  Student orchestra from 2013 Music Festival
EVENTS
May 2-4
Spring Artists' Market
Civic Park and Shadelands Auditorium, Walnut Creek
May 3
Diversity Festival
Todos Santos Plaza, Concord
May 3-4
Contra Costa Open Studios
Antioch, Oakley, Discovery Bay
May 4
Spring Craft Fest
10:00am – 5:00pm
Bedford Gallery, Walnut Creek
May 9-11
The Mousetrap
California Theater, Pittsburg
May 10
MOM Day in the Park
Concord Art & Wine (and beer!) Walk
Todos Santos Plaza & Salvio Pacheco Square, Concord
May 11
1:00 – 4:00pm
Mother's Day Art in the Park
Heather Farms, Walnut Creek
May 13
1:00 – 3:00pm
The Craftier Side of Mixed Media – demo
Lisa Fulmer – Concord Art Association
Concord Public Library
May 14
4:00 – 6:00pm
Art 4 Schools artists' reception – Orchard Park Elementary
Lynn House Gallery, Antioch
May 15
6:00 – 9:00pm
Later Dayz Band (rock)
Diablo Creek Legends, Concord
May 17
8:00pm
For the Love of Classical
California Theater, Pittsburg
May 22
7:30pm
Mamma Mia!
California Theater, Pittsburg
Creative Space is a weekly column written by Lisa Fulmer that features local art events and performances, inspiring interviews with creative movers and makers, DIY how-to projects for you and our home, plus fun craft ideas for the whole family. Creative Space will be on Claycord.com every Thursday at 2pm.

As an avid creative junkie living in Concord, Lisa wants to make it easier for our readers to find ways to embrace creativity and celebrate the local people who are making it happen. In addition to her work as a writer and a marketing consultant, Lisa is a mixed media artist and a project designer for the craft industry.

Visit her blog to see more of Lisa's own creative space.