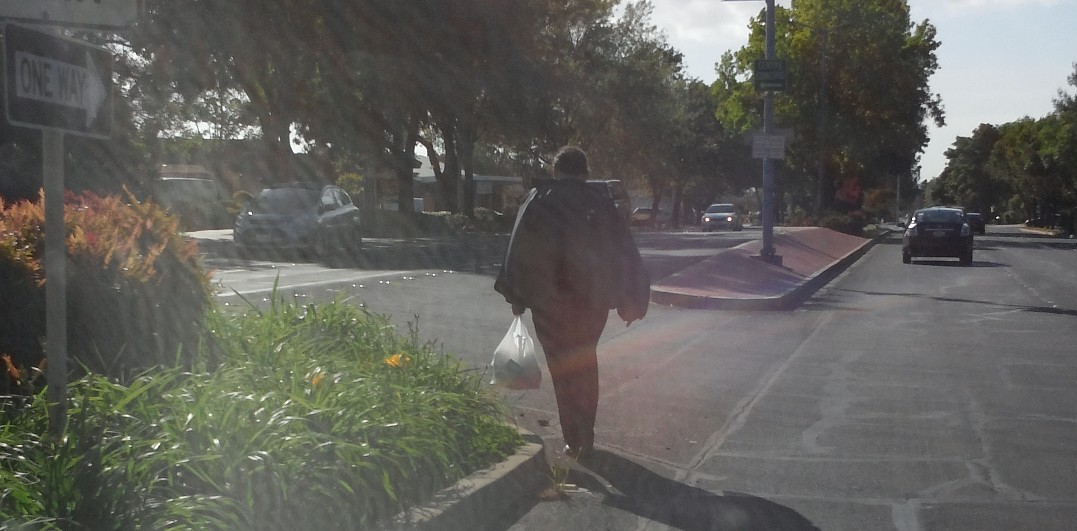 >
A Claycordian snapped this photo while trying to drive down Clayton Rd.
Here's the scoop….
We were driving on Clayton Rd. near the Mt. Mike's located next to the bowling alley (I was the passenger) when all of a sudden traffic came to a stop. As we looked past all the cars, we noticed there was a man walking down the middle of Clayton Rd. All traffic came to a stop while he walked about 50 feet and then crossed near the hotel.
I was able to finally get a photo as he was crossing to the other side. Horns were honking like crazy, but he just ignored them all. Just want to warn other Claycordians that there's a guy out there who doesn't care if he's hit by a car.
Thanks for the warning, and for the picture.
We received other tips about this guy over the weekend.
Always keep an eye out for jay-walkers.