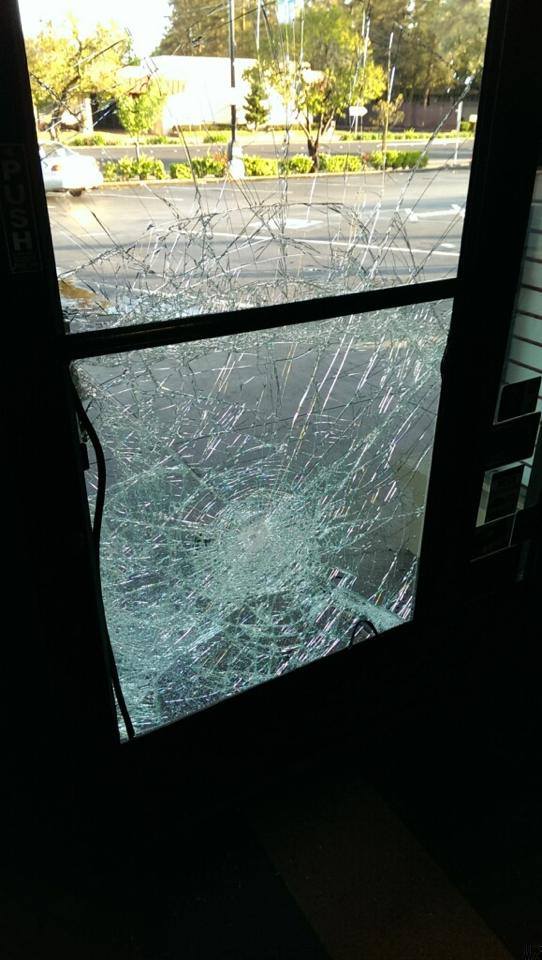 >
Flying Colors Comics & Other Cool Stuff was vandalized and broken into over the weekend, and instead of sulking about it, the store invited fans to come down and decorate their temporary door.
No merchandise was stolen from the store during the break-in, according to the owner Joe Field, but Field did say the "financial loss is significant".
Check out the photos below, they show the inside & outside of the temporary door.
The glass should be installed later today, and as you can see from the pictures, the store is definitely open for business.
Remember, free comic book day is May 3rd at Flying Colors, which is located at 2980 Treat Blvd. in Concord.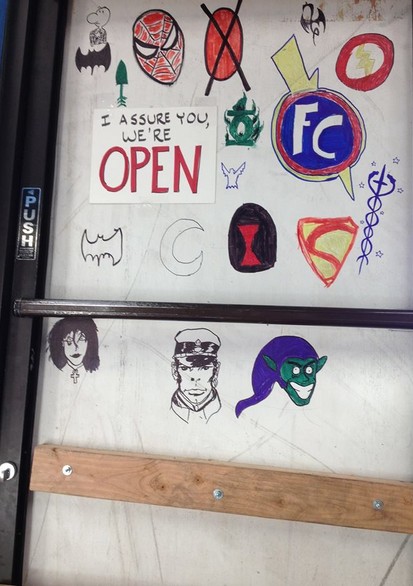 >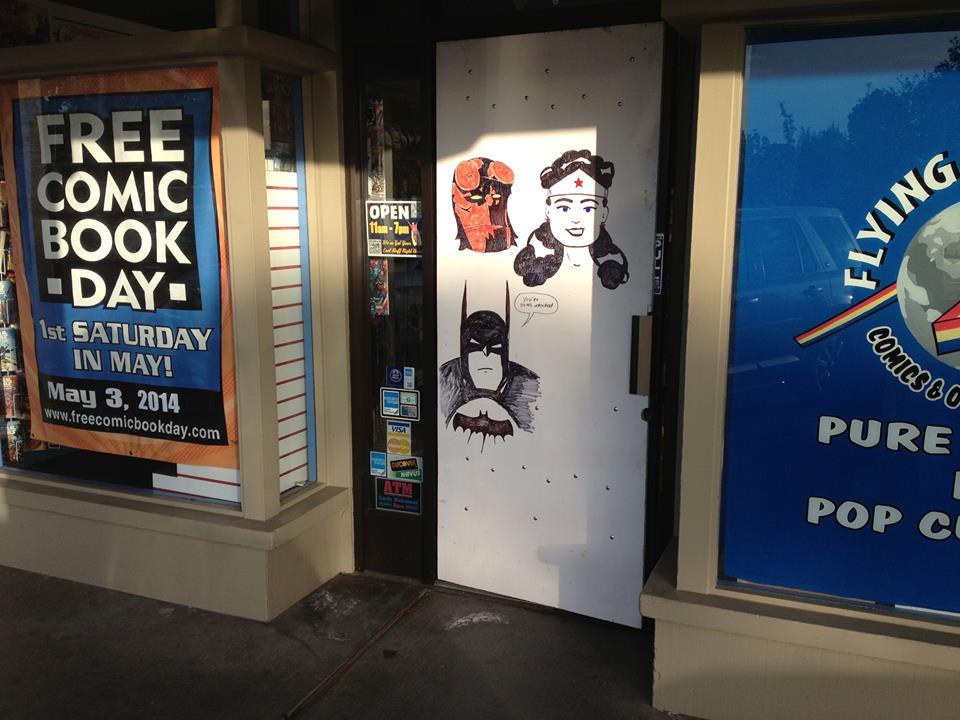 >
Photos are courtesy of the Flying Colors FACEBOOK PAGE.