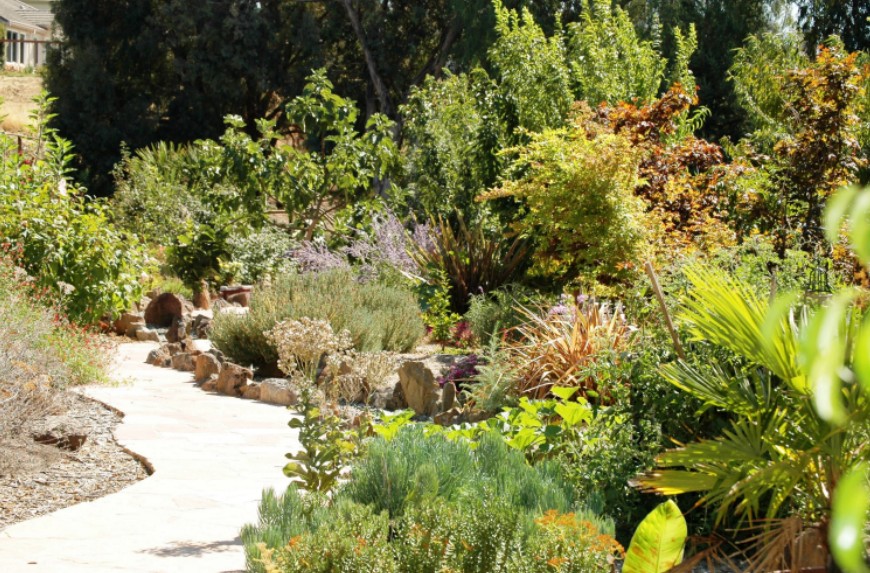 >
This Saturday April 26th and Sunday April 27th from 10am-4pm the Clayton Historical Society will be holding their annual Clayton Gardens Tour.
The following information is from Claycord's Garden Girl, Nicole Hackett:
This is an excellent opportunity for garden and landscape lovers to see what grows throughout Claycord.
Gardens in both Concord and Clayton have been selected to showcase their curb appeal, water features and falls, native plantings, meadow-like flowering beds, vegetable gardens, orchards, poolscapes, hardscape repurposing of materials, rain-water catchment, organic gardening principles and irrigation\gray water use.
Tourgoers lead themselves through this self-guided tour. Homeowner and docents are on hand at each garden to answer questions for the landscapes. This year's tour should take 2-2 1\2 hours to complete.
The Clayton Gardens Tour is a favorite event for many. This year 6 gardens are featured. Tickets cost just $30 each. They are available through Friday at R&M Pool, Patio, Gifts and Gardens at 6780 Marsh Creek Road. You'll need to pay by cash or check. You can purchase tickets using your credit card in advance at the Clayton Museum's website, www.ClaytonHistory.org. Tickets are sold both Saturday and Sunday at the museum for the same price, using cash or checks please.
Tour-goers begin their tour at the Clayton Historical Museum at 6101 Main Street in downtown Clayton. After the tickets are purchased, brochures are handed out and filled with the addresses of the gardens featured, a map to get guide you around town, informative garden descriptions, and advertisements from Clayton Historical Society's supporters. Tour-goers also have the option to purchase raffle tickets for some splendid baskets, planters and gift certificates. Some donations are offered as silent auction prizes as well.
The Clayton Gardens Tour is a major fundraiser for the Clayton Historical Museum. For decades, many of Claycord's youngsters have had the opportunity to visit the Clayton Historical Museum at no charge because of fundraisers like this.
Here, they get to see and touch rotary telephones and typewriters, Native American artifacts, and Native Shrubs and Plants. They also hear stories of our past. The museum has been a favorite local field trip for the local elementary schools, Brownies, Daisies and Cub Scout troops.
Happy Gardens Touring!