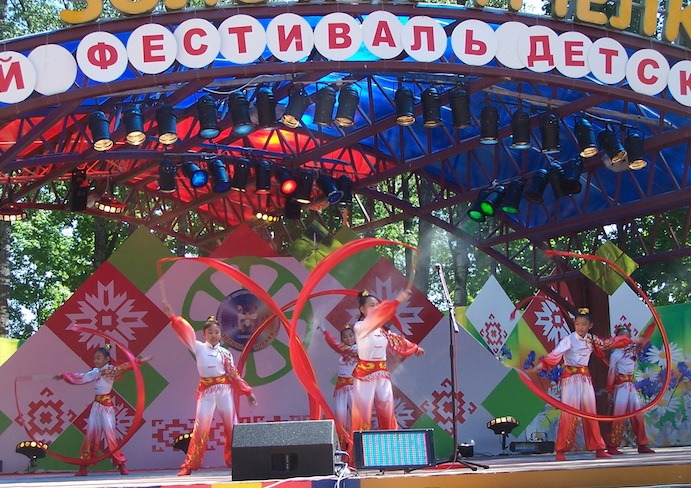 >
Hosted by the SABH Foundation and the Interfaith Council, this year's Diversity Festival on Saturday, May 3rd (10am to 5pm) will be a free, fun family event at Todos Santos Plaza. In addition to vendor booths, there will be a variety of multi-cultural music and dance performances, plus a children's dance competition.
The mission of the Diversity Festival is to bring people from all different cultures and faiths together to celebrate all we have in common – like creativity!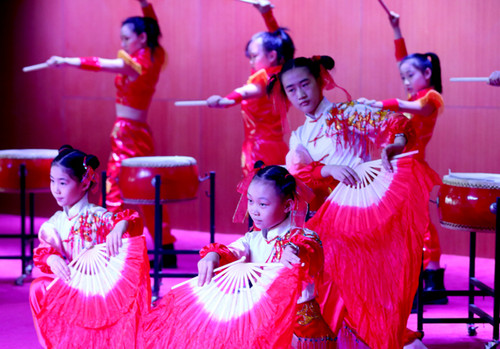 >
One of the highlights of the day will surely be seeing the students from Tianjin Children's Palace – a group of young dancers, singers and musicians who have performed all over the world, showcasing the best of Chinese culture. After a year-long planning process, the Festival's dream to bring the acclaimed group here finally became a reality, with help from the City of Concord and several local families who are hosting the children during their stay. Festival attendees will enjoy seeing the group's dragon dance with Chinese drums, as well as their Tibetan and Mongolian dance performances.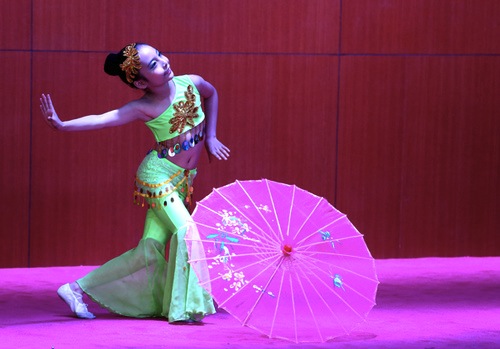 >
Images:
1.  Russian Ribbon Dancers (photo from SABH)
2.  Tianjin student rehearsal – dragon dance with drums
3.  Tianjin student rehearsal – umbrella dancer
EVENTS
April 26-27
Spring Pacific Fine Arts Festival
Downtown Walnut Creek
May 2-4
Spring Artists' Market
Civic Park and Shadelands Auditorium, Walnut Creek
May 3
Diversity Festival
Todos Santos Plaza, Concord
May 4
Spring Craft Fest
10:00am – 5:00pm
Bedford Gallery, Walnut Creek
May 10
Concord Art & Wine (and beer!) Walk
Todos Santos Plaza, Concord
May 11
1:00 – 4:00pm
Mother's Day Art in the Park
Heather Farms, Walnut Creek
May 13
1:00 – 3:00pm
The Craftier Side of Mixed Media – demo
Lisa Fulmer – Concord Art Association
Concord Public Library
Creative Space is a weekly column written by Lisa Fulmer that features local art events and performances, inspiring interviews with creative movers and makers, DIY how-to projects for you and our home, plus fun craft ideas for the whole family. Creative Space will be on Claycord.com every Thursday at 2pm.

As an avid creative junkie living in Concord, Lisa wants to make it easier for our readers to find ways to embrace creativity and celebrate the local people who are making it happen. In addition to her work as a writer and a marketing consultant, Lisa is a mixed media artist and a project designer for the craft industry.

Visit her blog to see more of Lisa's own creative space.