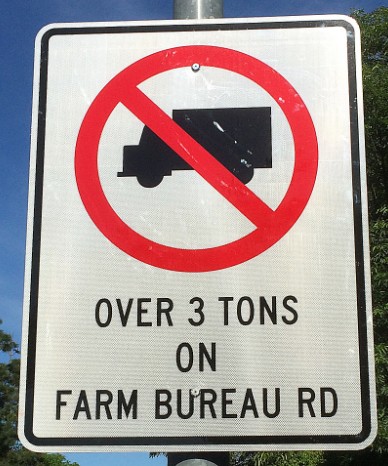 >
The City of Concord has taken Farm Bureau Rd. off its designated truck route, and trucks over three-tons are no longer allowed on the road.
According to the city, the weight of trucks traveling on a daily basis on Farm Bureau Road has contributed significantly to its wear-and-tear and poor pavement conditions. In addition, the residential community around Farm Bureau Road is concerned about the safety risk of exposure to truck traffic, especially for children walking and bicycling to Wren Avenue Elementary School.
Farm Bureau Rd. has been a designated truck route since 1968.