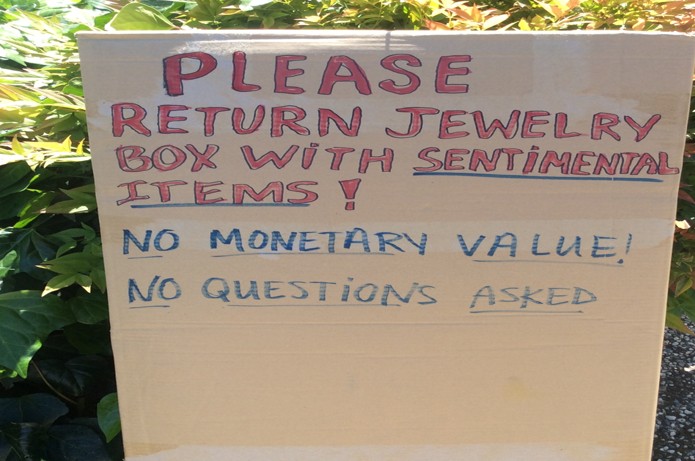 >
A Concord woman is asking the person who broke into her home and stole her jewelry box to please return it, because it contains some irreplaceable items.
The following information is from a Concord homeowner off Clayton Rd. who was burglarized on Monday afternoon….
On Monday my home was burglarized sometime in the early afternoon. My jewelry box was taken that contains no valuable real jewelry, but it does contain sentimental items.
I lost my seven year old son to cancer four years ago and I kept a clipping from his last haircut and his first missing tooth.
I also kept a pin/handkerchief from my husband's late grandmother. I am heartbroken over the loss of these items, they are invaluable, they are my treasures. I have put a sign in front of my home pleading for their return. It is all I have left from my son.
The box is navy blue with golden suns, moons, and stars on it.
If you have the box, please return it. Just leave the items on the doorstep of the home in the middle of the night if you want, but give this person her treasured items back.