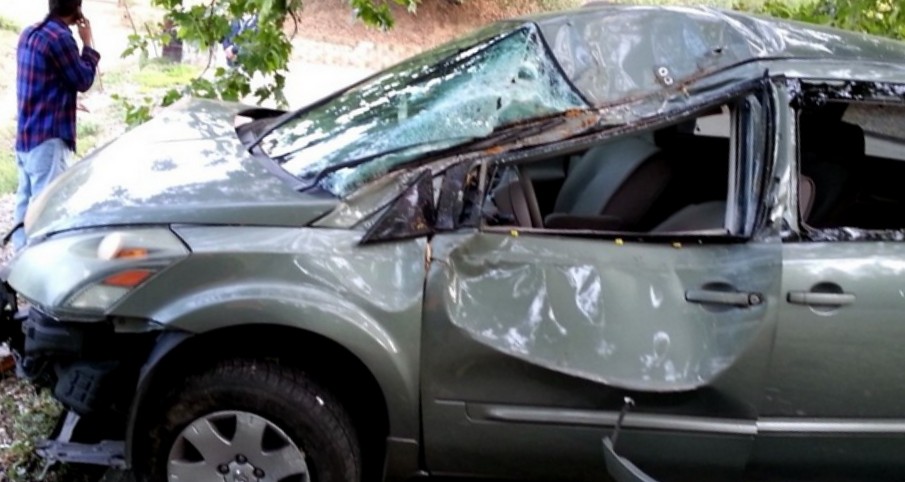 >
A vehicle crashed at Dinosaur Hill Park in Pleasant Hill on Tuesday, and even though the vehicle suffered major damage, the person inside did not suffer any life-threatening injuries.
Vince Rapisardo witnessed the crash, and said "I heard screeching tires all of a sudden I looked up and saw the van coming too fast, out of control around the corner. Then the driver made a sharp turn straight into the Dinosaur Hill parking lot. He crashed into the tree and a sign, and the sign somehow stopped him from going down the hill."
The collision is still under investigation.
Thanks to Vince for the picture & information.