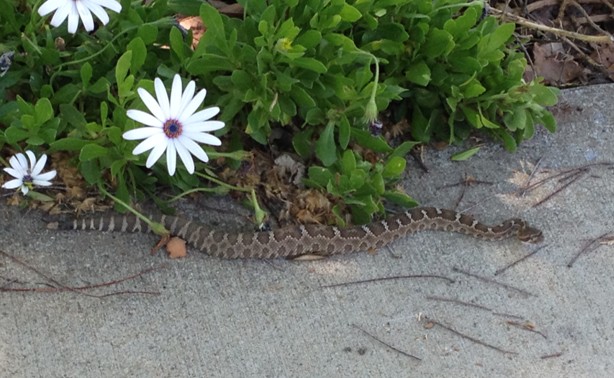 >
Lately, there have been a lot of snake sightings in Claycord.
We wrote a story on Monday about all the snake sightings, and received this photo from our friend "Shasta Daisy" after we published our story.
Thanks for the picture, Shasta!
Beware, Claycordians, and remember to wear jeans if you're hiking in the open space!
RELATED STORY: CAUTION: Snakes Out & About in Claycord