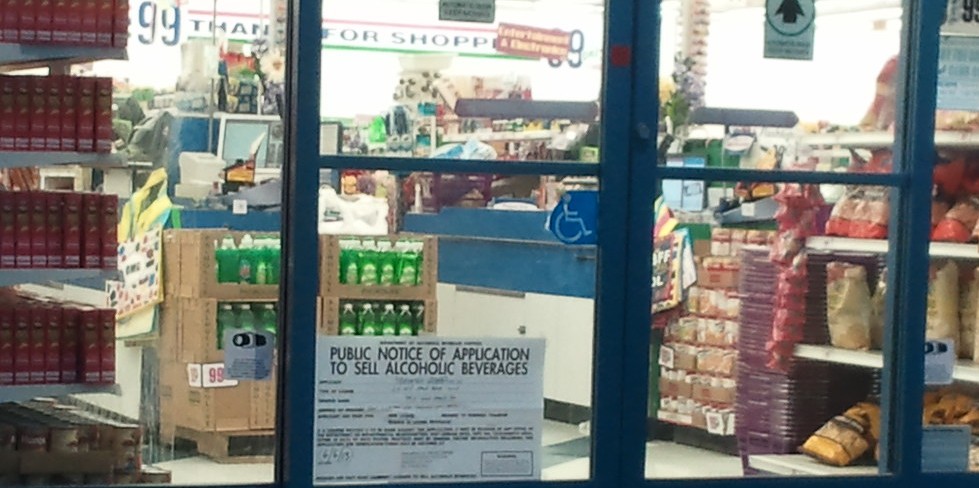 >
In February of this year, the $.99 store on Clayton Rd. in Concord (at Bailey Rd.) applied for a permit to sell alcohol (beer & wine), but the City of Concord's Zoning Administrator denied the request. So, the owners have filed a motion to appeal the decision.
According to the Concord City Council's staff report, the Zoning Administrator determined that the issuance of a liquor license to sell beer and wine in this location would result in a public nuisance or otherwise result in an adverse impact on the public's health, safety, or welfare because of the saturation of the immediate vicinity of the site with alcohol licenses.
There are 11 off-sale alcohol licenses and 25 businesses selling alcohol on and off their properties in the immediate census tracts in the surrounding project area. Further, according to research completed by the Concord Police Department, the neighborhood already has a high incidence of alcohol-related crimes and the granting of the permit could result in a potential increase in alcohol related crimes and loitering.
The owners of the $.99 store say that the crimes rates that were reported by the Police Department to the Alcohol & Beverage Control indicated that the crime reporting district is actually below the average for the City of Concord, yet the Police Department report to the Zoning Administrator did not reveal that the site is located in a crime reporting district that is below the City of Concord average.
Concord Police responded with the crime numbers for the neighborhood over the past 90-days (shown below in the image):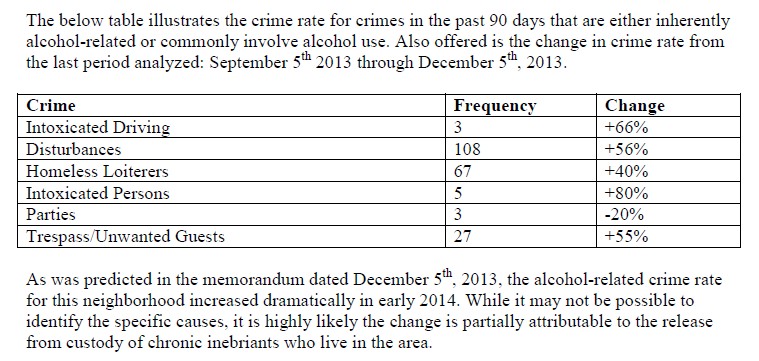 >
The City of Concord will hear the appeal at tonight's City Council meeting. They are expected to deny the appeal based on the information provided.
QUESTION: If you were the City of Concord, would you deny or approve the request to sell alcohol at the $.99 store?