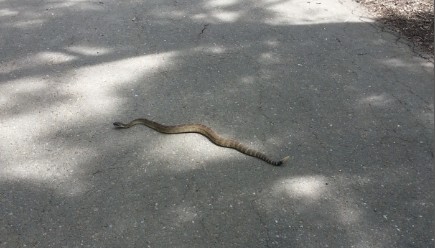 >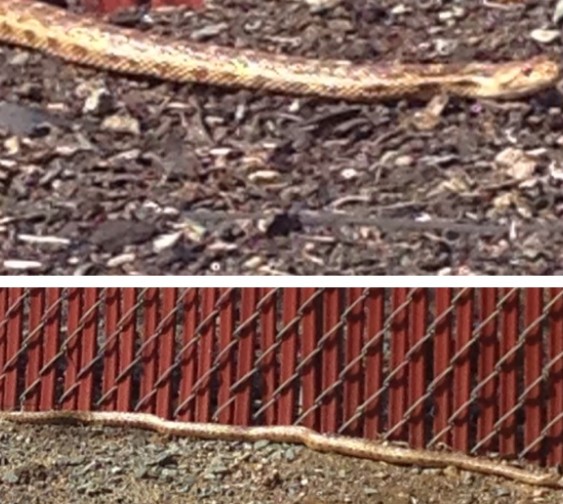 >
The snakes are out, and they're not being shy.
These two snakes were spotted on a trail and in a backyard in Concord, and another snake (not pictured) was found in the Montecito neighborhood pool in Concord earlier this week. Authorities say it was a rattle snake that was found in the pool.
Be very careful if you're up on the trails in Lime Ridge, Briones, or other open space areas and parks such as Mt. Diablo.
Thanks to Laura & Nancy for the pictures shown above!