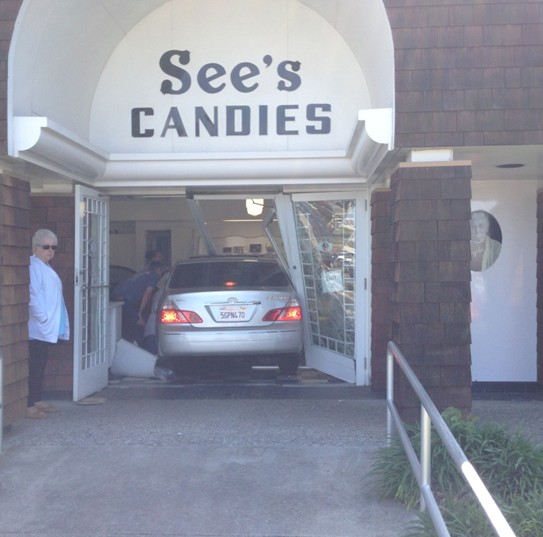 >
A vehicle crashed into See's Candies on Contra Costa Blvd. in Pleasant Hill on Friday afternoon.
At least two people were injured, but so far we're hearing the injuries are not life-threatening.
The driver was an elderly female, according to witnesses.
BIG thanks to Peter Borden for the picture!
Still need candy? Go to Rachel Dunn Chocolates on Detroit Ave. in Concord (behind Costco) or The Candy Counter at 1385 N. Main St. in Walnut Creek.