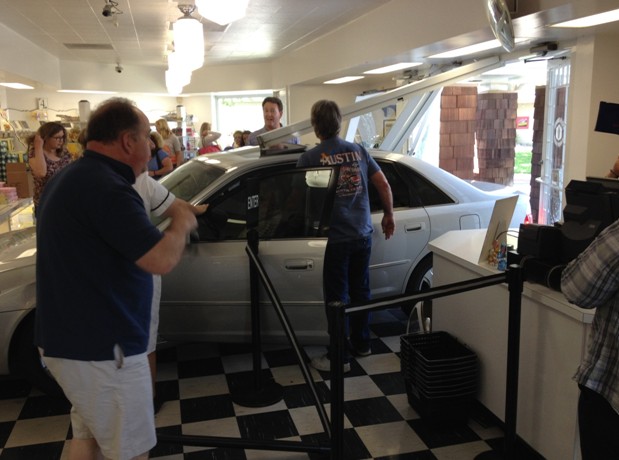 >
A car plowed into a crowded candy store in Pleasant Hill this afternoon but did not cause any serious injuries, a police sergeant said.
Around 3:15 p.m., two cars at the intersection of Contra Costa Blvd. and Alan Drive collided, sending one car up the walkway and into the front of the See's Candies store, located at 1005 Contra Costa Blvd., Sgt. Scott Vermillion said.
Approximately 30 customers and workers inside the store were unharmed except for a few complaints of pain, the sergeant said.
Vermillion said it was "very lucky" that no one was injured inside the store crowded with shoppers stocking up for the Easter holiday.
He said he did not know when the store would reopen since it sustained major damage to its front entryway.
A preliminary investigation showed that neither drugs, alcohol or speed appear to have been factors in the crash, the sergeant said.
BIG thanks to Peter Borden for the picture!