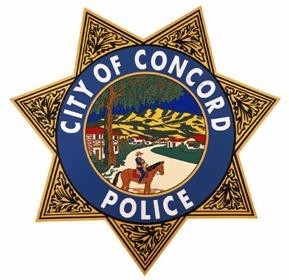 >
Concord Police are investigating a drive-by shooting near the Shell gas station on Port Chicago & Olivera.
The crime occurred on Wednesday morning just before 9:30, according to the Concord Police.
Police say the occupants of two vehicles were involved in an argument in the area, and both vehicles were stopped at the intersection in the left turn lane of outbound Port Chicago Hwy. when a suspect, described as a white or Hispanic male with a red t-shirt, got out and threw a large brick through the back window of the victim vehicle.
Witnesses then heard 3 gunshots, as the vehicles drove off.
A Frito Lay truck that was parked in the gas station was struck by one bullet.
Nobody was injured at the scene.
Police made contact with the victim about 45 minutes later, and they say the victim claimed he knew nothing about the gunshots.
The suspect vehicle is described as a tan or dark colored large SUV, similar to a Chevy Surburban.
Anybody with information should call the Concord Police Department.