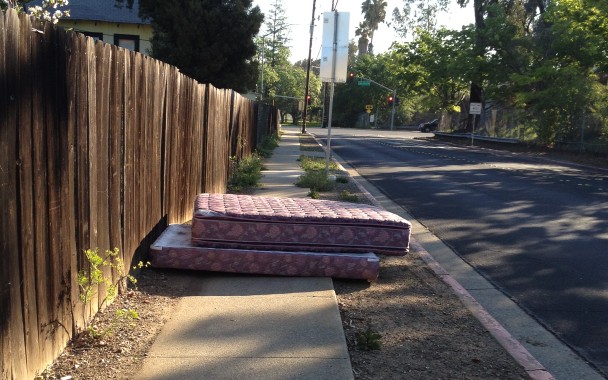 >
It's always sad to see when people can't respect their city enough to keep it clean, and dump items where they actually belong.
This was spotted on David near Oak Grove in Concord.
Did you know, the City of Concord spends over $15,000 of your money every single year to clean up illegally dumped items?
If you see somebody dumping an item illegally, take a picture, or get their license plate number and report it to the police (not 911 though).