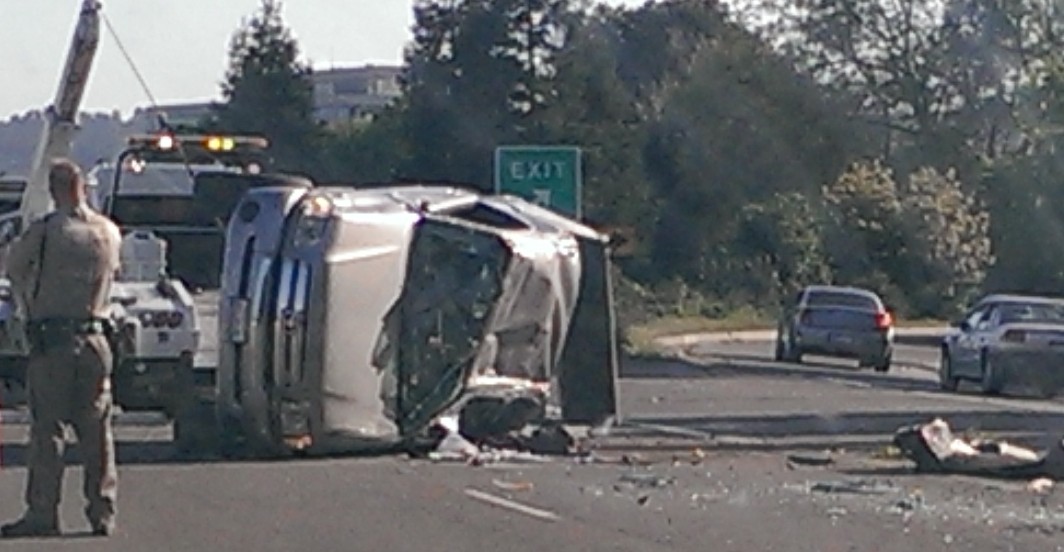 >
Injuries were reported after vehicle rollover collision on I-680 near Gregory Lane in Pleasant Hill on Tuesday night.
A witness tells Claycord.com that a "Toyota Tundra rolled after losing control when cutting across all lanes of traffic and going over the median."
The extend of the victim's injuries is currently unknown.
Thanks to Nick for the picture!