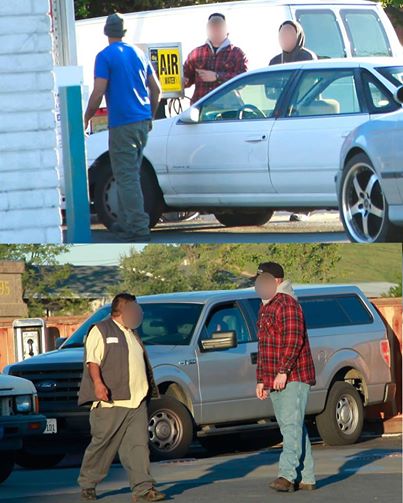 >
The Vice Unit of the Contra Costa County Office of the Sheriff has been conducting ongoing operations at establishments that sell alcohol in the unincorporated part of the county.
Detectives conducted two types of operations: A Minor Decoy Program where an underage decoy enters a bar, restaurant or store and attempts to buy alcohol, and a Shoulder Tap Operation where a minor decoy stands outside of a liquor store or market and asks adults to purchase alcohol for them.
During the operation, the minor is under the direct supervision of law enforcement officers.
Since March, Detectives have conducted five operations visiting over 100 establishments throughout the county. 12 people were arrested and cited for furnishing alcohol to a minor. One person was arrested for having an outstanding arrest warrant. In addition, decoys were sent in to 33 establishments to try to buy alcohol. None of those businesses sold alcohol to the decoy.
Any person seen furnishing alcohol to the minor decoy is arrested (cited or booked) for furnishing alcohol to a minor. This is a violation of Section 25658(a) of the Business and Professions Code. Penalties can include fines of up to $1,000, community service and possible revocation of the alcohol license. Those who sell alcohol to a minor face a minimum fine of $250 or community service and possible loss of their license.
This project is part of the California Department of Alcoholic Beverage Control's Minor Decoy/Shoulder Tap Grant Project, funded by the California Office of Traffic Safety through the National Highway Traffic Safety Administration.
photo credit: Contra Costa County Office of the Sheriff