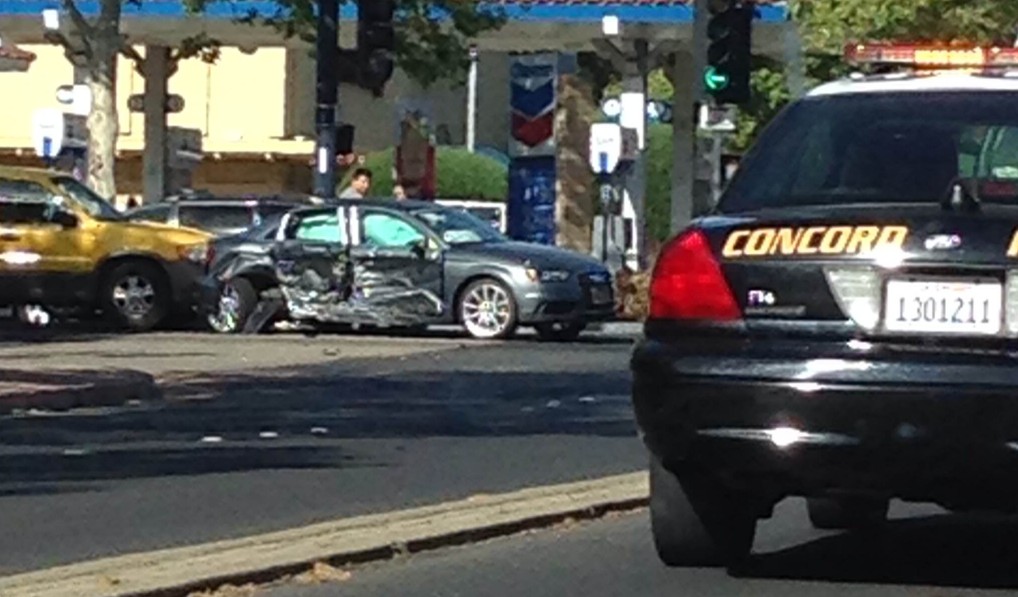 >
No life-threatening injuries were reporting during a collision at Willow Pass & Galindo in Downtown Concord on Monday evening.
This crash occurred shortly after the other collision we reported on at Concord Blvd. & Galindo.
All vehicles have been cleared from the roadway, and traffic is once again flowing smoothly, according to the Concord Police Department.
Thanks to Alex for the picture. Alex says the Audi that was smashed during the collision appeared to be on a test drive.