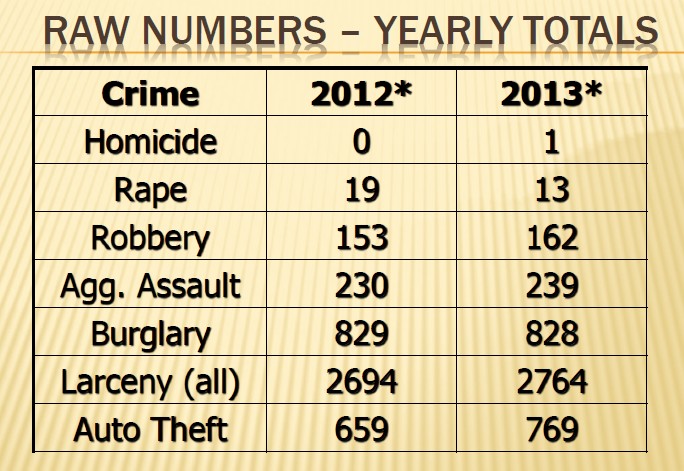 >
Concord Police Chief Guy Swanger has released his semi-annual public safety report.
Some of the numbers that stick out besides the ones shown above are for the cost of homelessness in Concord. In 2013, there were 1862 calls for service regarding homelessness, which is up by 359 calls from 2012. The increase in cost went from $240,920 in 2012 to $297,920 in 2013.
Chief Swanger says Concord is a safe city, and year over year comparisons show no statistically alarming changes. He adds incidents of violent crime continue to be less than in area cities of similar size.
Please click on the image shown above to view the detailed report.