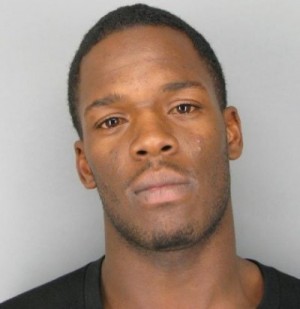 >
A Berkeley man accused of raping a woman and attempting to rape another after gaining entry into a gated Walnut Creek apartment complex in separate incidents in the summer of 2010 was convicted of rape and burglary charges today.
A jury in Martinez found 26-year-old Antonio Mouton guilty of one count of forcible rape, one count of assault with intent to rape and two counts of burglary. The jury was hung on two additional rape charges, according to Deputy District Attorney Ryan Wagner.
According to the prosecutor, Mouton began his crime spree at the Park Regency Apartments at 3128 Oak Road on June 30, 2010 when he knocked on the door of a woman in her 20s and asked for a glass of water.
While the victim was getting him some water, Mouton covered her mouth and attempted to sexually assault her, according to prosecutors. The woman was able to fight him off and screamed, waking up her sleeping boyfriend and causing the defendant to flee.
The defendant struck again on June 6, 2010, entering an unlocked apartment and raping a woman in her 20s, according to Wagner.
Police also suspected Mouton of another attempted assault of a woman at the same apartment complex on Aug. 10, 2010 but he was not prosecuted in connection with that crime.
During the trial, Mouton admitted to the rape but denied being involved in the attempted assault, according to Wagner.
Jurors heard both testimony from the two victims and DNA evidence linking Mouton to the crimes, the prosecutor said.
Mouton could face up to 32 years to life in prison and is set to return to court for sentencing on May 30.