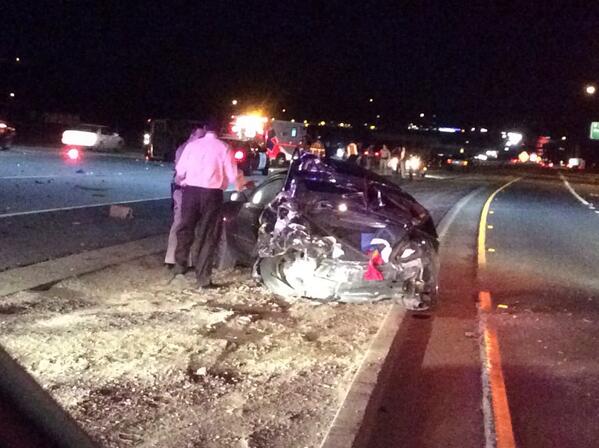 >
Two separate vehicle collisions blocked eastbound lanes on H-4 in Concord late Wednesday night.
The first crash occurred at 4 & 242 where a vehicle smashed into a car that was parked on the side of the freeway (pictured above). No major injuries were reported, according to ConFire.
The other crash happened on the Port Chicago Highway off-ramp. At least one patient was brought to John Muir in Concord. The extend of his/her injuries are unknown at this time.
photo credit: @ContraCostaFire on Twitter