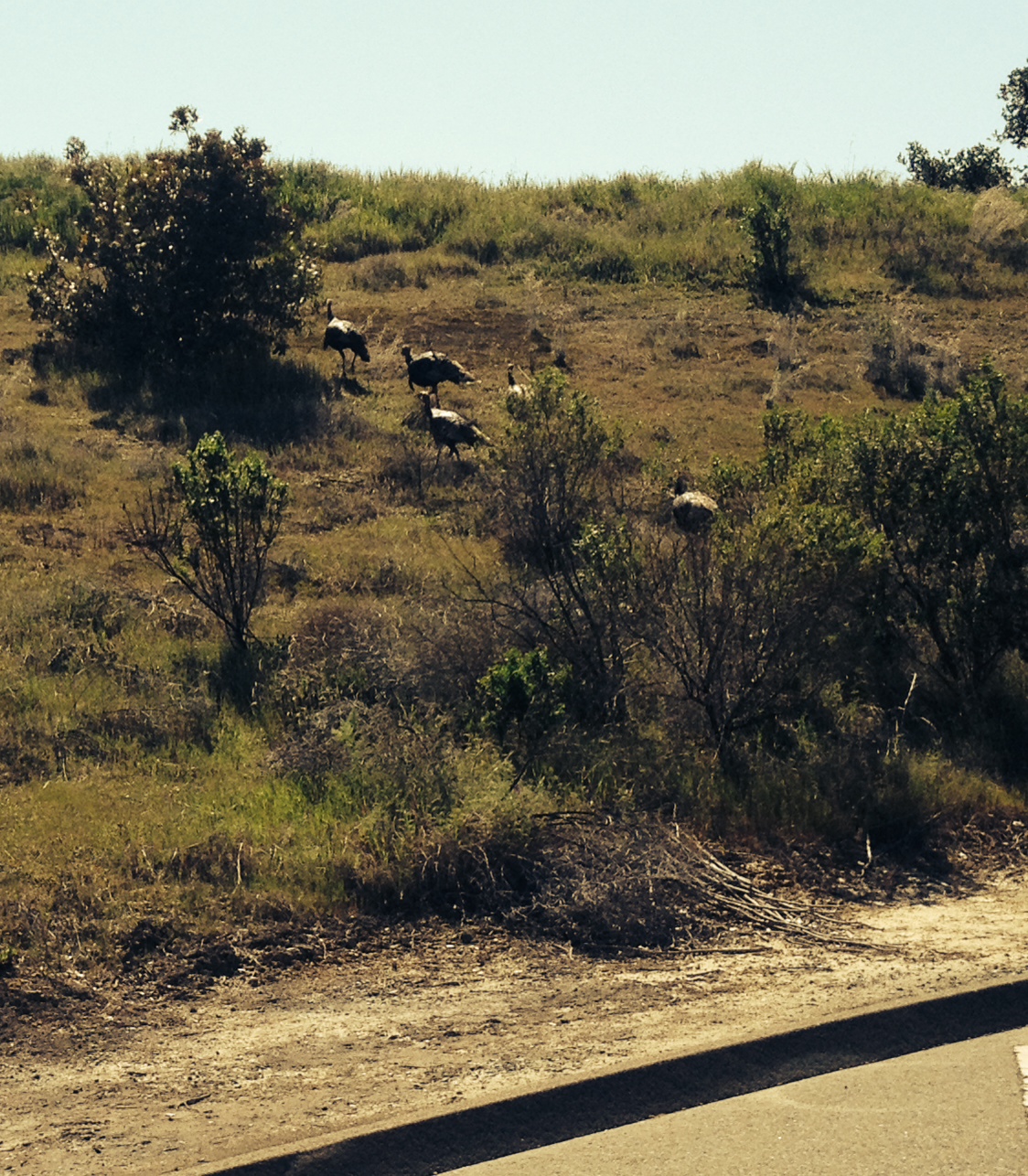 >
Beware, on Monday & Tuesday, we've received several reports of dozens of turkeys crossing Ygnacio Valley Rd. in Concord & Walnut Creek.
One motorcyclist even hit and killed a turkey on Monday while he was travelling on YVR towards Clayton Rd. From what we heard, he was injured, although the injuries weren't life-threatening.
Thanks to Tracey for the photo of the turkeys who just finished crossing the road!