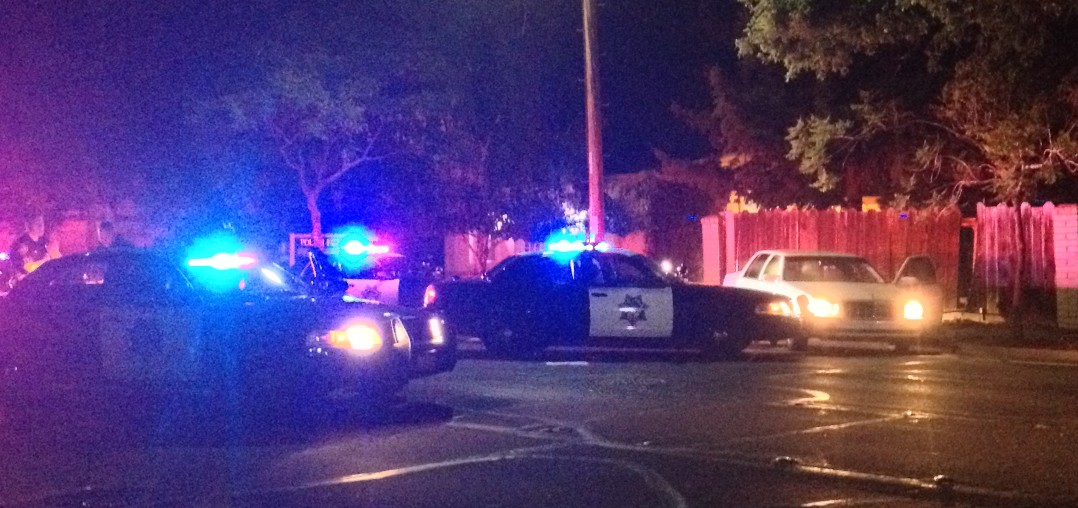 >
Concord Police are chasing a white Cadillac, which they believe is the same Cadillac that rammed them on Friday night in downtown Concord.
The pursuit is currently on Contra Costa Blvd. in Pleasant Hill.
UPDATE, 11:28pm: The pursuit is now on N. Main St. in Walnut Creek.
UPDATE, 11:29pm: The pursuit is now on Ygnacio Valley Rd. in Walnut Creek, near Civic.
UPDATE, 11:35pm: Back to downtown Concord. Driving on the wrong side of the road near H-242 in Concord.
UPDATE, 11:43pm: The suspect stopped at Oak Grove & Fox. The suspect fled on foot and jumped into the backyard of a nearby home. A search is underway.
If you live in the area, please lock your doors & windows.
UPDATE, 11:48pm: The Walnut Creek Police K9 and a helicopter are both on scene to help assist with the search.
UPDATE, 12am: Big thanks to Jacob for the picture! Police are still searching for the suspect.
UPDATE, 12:20am: Search is still underway around the Oak Grove/Fox Way area.
UPDATE, 12:52am: The search has been called off. The suspect is still on the loose. Suspect is described as a Hispanic male with a shaved head and a white t-shirt.
RELATED STORY: UPDATE: Concord Police Patrol Car Rammed – Vehicle Pursuit Underway