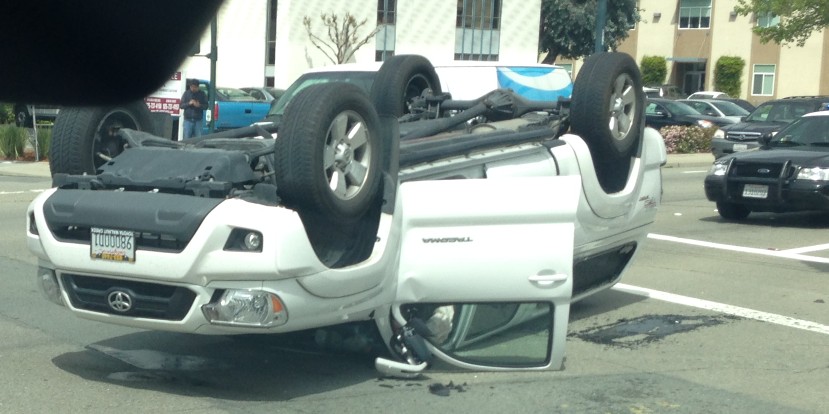 >
No injuries were reported during a rollover vehicle collision on Olympic Blvd. in Walnut Creek today.
The collision occurred just after 1:30pm.
The cause of the crash is under investigation.
Thanks to Brent for the picture.
UPDATE: Thanks to Tom for the video shown below. According to witnesses, another driver (not pictured) ran a red light and hit the truck that is flipped over.