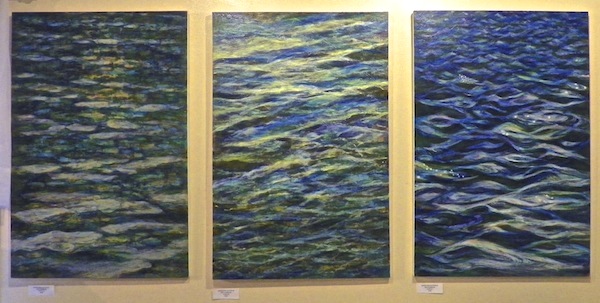 >
The exhibit this month at the Art Cottage features a diverse group of artists known as the CC14.  Based in Contra Costa County, the group was formed about twelve years ago by fourteen people who had taken several art classes together at Diablo Valley College.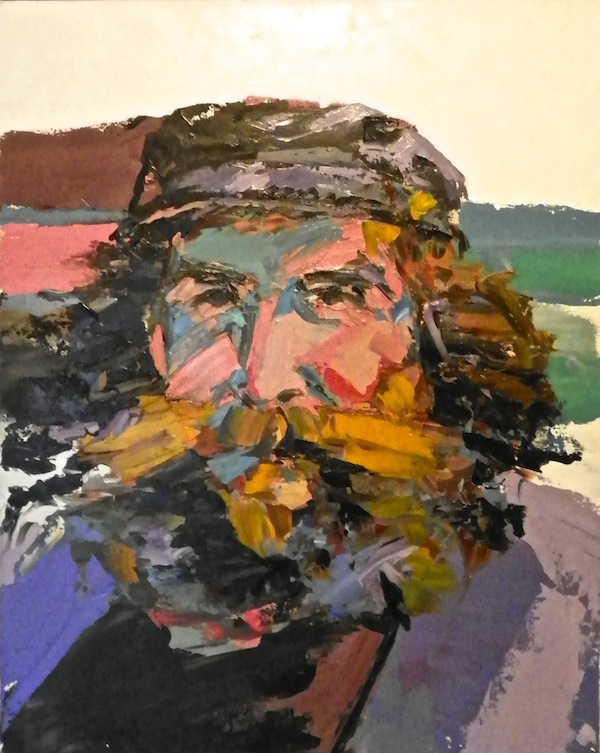 >
Their goal as a group, which has grown to 30+ members, is to help one other advance their artistic skills through education, critique sessions and group exhibits.
This Saturday afternoon is the opening reception for the show, from 2:00 – 5:00pm at the Art Cottage. Delta Breeze, a rock duo, will be performing on the back patio and you can meet many of the CC14 artists.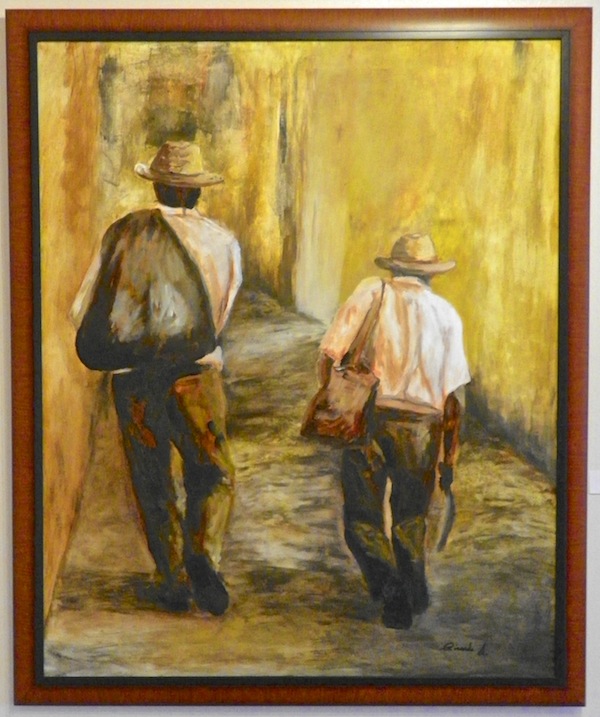 >
Paintings shown above:
1.  Water Reflection series by Aiko Damrow  (acrylic)
2.  Mark Jezierny by Jim Jordan  (oil – palette knife)
3.  From the Field by Ricardo Almeraz  (acrylic)
EVENTS
April 5
2:00 – 5:00pm
CC14 Art Reception
Art Cottage, Concord
April 7 through June
Arts and Crafts classes
Mt. Diablo Adult Education
Pleasant Hill
April 5-6
Contra Costa County Guild of Quilters Annual Show
Centre Concord
April 12
8:00pm
Abbacadabra – Abba tribute band
El Campanil Theater
Antioch
April 17-19
9:00am – 4:00pm
California Watercolor Association
Plein Air Art Workshop with David Savellano
CSUEB Concord Campus
April 18
9:00pm
Steve Salinas – Jazz and instrumental
Vinnie's Bar & Grill
Concord
April 19
11:00am – 12:00pm
Public Art Walking Tour
Walnut Creek
April 19
6:00-9:00pm
Poetry reading and art exhibit
Jennifer Perlmutter Gallery
Lafayette
April 21-25
10:00am – 4:00pm
Spring Art Days
(for children ages 5-10)
Civic Arts Education
Walnut Creek
April 24
7:30pm
The Sound of Music
California Theater
Pittsburg
April 25-26
10:00am – 4:00pm
Travel Journaling workshop
Civic Arts Education
Walnut Creek
Save the dates!
Spring Artists' Market
May 2-4
Civic Park and Shadelands Auditorium, Walnut Creek
Spring Craft Fest
May 4
Bedford Gallery, Walnut Creek
Concord Art & Wine Walk
May 10
Todos Santos Plaza
Mother's Day Art in the Park
May 11th  1-4pm
Heather Farms, Walnut Creek
Artistic DIY Craft Technique Classes
Thursday nights in May, 6-9pm
Mt. Diablo Adult School, Pleasant Hill
Public Art Walking Tour
May 17
11:00am – 12:00pm
Walnut Creek
25th Annual KidFest
May 24-26
Concord
Arts, Adventure & Academics
Kids' Summer Camp
June 23 – July 5
Walnut Creek Civic Arts Education
Creative Space is a weekly column written by Lisa Fulmer that features local art events and performances, inspiring interviews with creative movers and makers, DIY how-to projects for you and our home, plus fun craft ideas for the whole family. Creative Space will be on Claycord.com every Thursday at 2pm.

As an avid creative junkie living in Concord, Lisa wants to make it easier for our readers to find ways to embrace creativity and celebrate the local people who are making it happen. In addition to her work as a writer and a marketing consultant, Lisa is a mixed media artist and a project designer for the craft industry.

Visit her blog to see more of Lisa's own creative space.