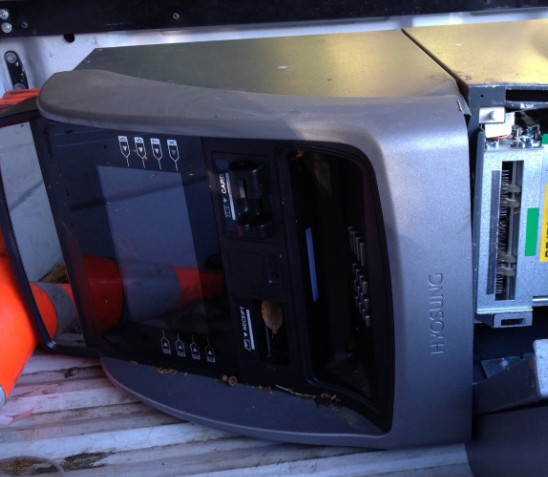 >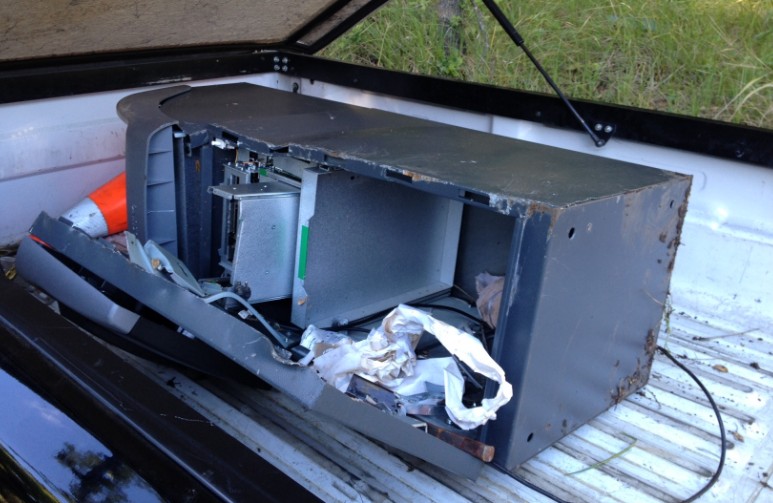 >
As we first reported earlier on Wednesday, an ATM machine, which we're assuming was stolen, was found by a Claycordian while she was walking near a creek on Reliez Valley Rd. in unincorporated Lafayette.
The ATM was recovered by the Contra Costa County Office of the Sheriff, who provided the pictures shown above.
Jimmy Lee with the Office of the Sheriff says they have booked it into evidence, and they are working with other law enforcement agencies to see if it is linked to ATM machine thefts in the area.
At least two ATM thefts have occurred in Claycord; one in Concord and one in Walnut Creek. We're hearing there have been other thefts of ATMs throughout the Bay Area.
We'll keep you updated with any further developments.
RELATED STORIES: