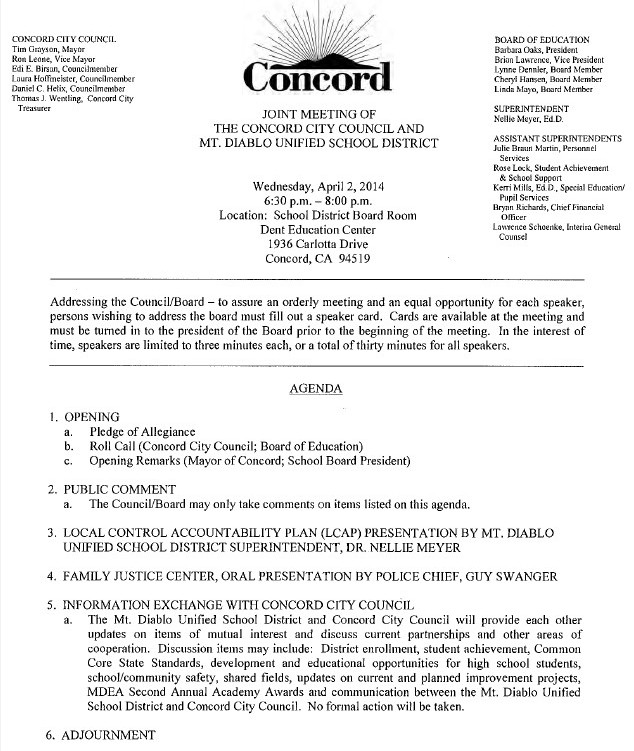 >
The Concord City Council & the Mt. Diablo Unified School District will hold a joint meeting on Wednesday from 6:30pm-8pm to discuss issues such as partnerships, district enrollment, student achievement, common core state standards, safety, shared fields, and several other topics.
The public is invited to attend.
The meeting will be held at the Dent Education Center on Carlotta Dr. in Concord.