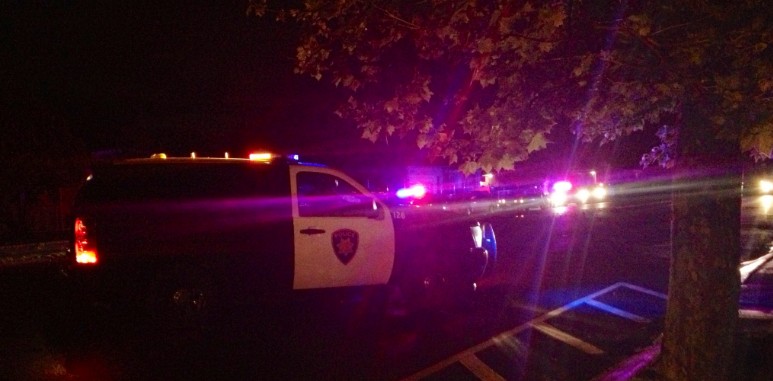 >
Concord Police are in pursuit of a vehicle that failed to yield in Concord.
The suspect is currently running red lights trying to evade police on Concord Ave. in Concord, near Diamond Blvd.
Speeds have reached 70-mph.
The suspect is waving one hand out the window.
UPDATE, 10:18pm: The vehicle comes back registered out of Pittsburg. Vehicle is now on EB-H-4 in Concord.
UPDATE, 10:21pm: The suspect is a male in his late-20s. They just passed Willow Pass Rd., and are headed towards Bay Point.
UPDATE, 10:25pm: They're now in Pittsburg/Bay Point on W. Leland Rd. Speeds are up to 80-mph.
UPDATE: 10:28pm: Suspect foot-bailed.
UPDATE, 10:31pm: Chase is over. Two people are in custody.
Thanks to William for the picture!