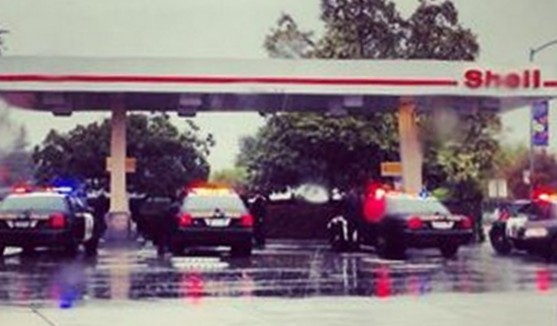 >
Several teens were detained at the Shell gas station on Port Chicago Hwy. in N. Concord after the teens were allegedly seen with a gun, according to a witness.
The kids were pulled over after leaving a home in the area of Thunderbird Dr., which is off Port Chicago Hwy.
The witness said the teens were also smoking marijuana.
It is currently unknown if a gun was found.
Thanks to Dana for the picture!
UPDATE: Concord Police say a fake gun (that looked exactly like a real gun) was located, and no drugs were found. All the teens were released.