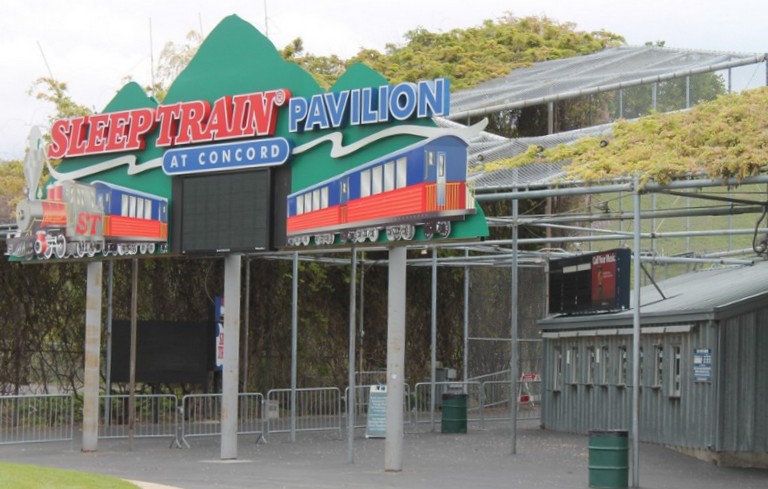 >
Big news, Claycordians, we'll now have our name attached to the Concord Pavilion (at least for the next 2-years).
At last night's Concord Pavilion Steering Committee meeting, the board unanimously approved Claycord.com's proposed purchase of the naming rights to the Concord Pavilion for the 2014 and 2015 concert seasons.
Starting May 1, 2014, the name will officially be the "Claycord Pavilion at Concord". The naming contract runs until the beginning of the 2016 concert season, with an option to renew.
"Our immediate plan is to change the main marquee sign and the three way-finder signs along Ygnacio Valley Rd. and Kirker Pass Rd., then move on to brand-naming inside the Claycord Pavilion at Concord", said Robert Williams, attorney and Principal Planner for Claycord.com's purchase.
"We tried to negotiate the ability for us to choose one or two acts that would appear at the Claycord Pavilion at Concord this year, but the committee declined our attempt, saying they believe the demographics data for this area show people are happy with Little Wayne and other similar acts. We don't agree with their decision, but since we're a small business, we didn't have much wiggle room", Williams said.
"Our board is excited to welcome Claycord.com to the Pavilion family. When we dropped the Sleep Train name earlier this year, we thought we would have to just go back to calling it the Concord Pavilion, but then Claycord.com was able to secure financing and made us an offer we had to review, and finally approve. Money from this purchase will help us pay for new grass islands in the parking lot and a lovely lawn area for kids and families to enjoy before they enter our venue", according to Jim Allen, President of the Concord Pavilion Steering Committee.
More news, including terms of the deal, will be released in the coming days.