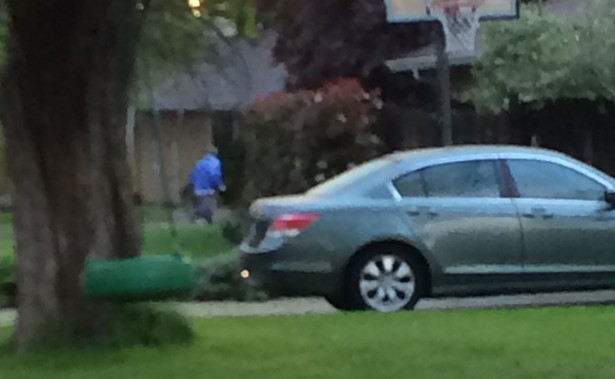 >
For the second day in a row, child was sexually assaulted while walking to school in Pleasant Hill.
The following information is from the Pleasant Hill Police Dept.:
SUSPECT(S): Hispanic Male in his 40's. Last seen wearing a "Dodger" blue colored windbreaker over a gray hooded sweatshirt and blue jeans. No further description. (view photo)
BRIEF STATEMENT OF INCIDENT: A juvenile was walking on Harriet Drive when a male came up from behind, grabbed the juvenile's buttocks and then fled at a full sprint. The male was last seen running southbound on Shirley Dr from Harriet. Pleasant Hill officers flooded the area but the male was not located. The juvenile was able to take a picture of the male as he fled. If anyone has any information please contact the Pleasant Hill Police Department Operations Division.
CLAYCORD NOTE: Pleasant Hill Police say this also occurred on a trail in the vicinity of Pleasant Hill Middle School on Monday. A 17-year-old juvenile was approached from behind and her buttocks were grabbed by an unidentified suspect who then ran away.