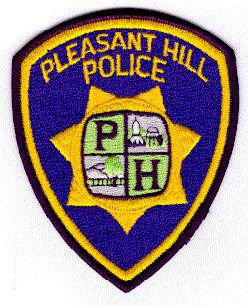 >
Pleasant Hill Police are investigating a home invasion robbery that occurred just before 10pm on Sunday night.
Police say at about 9:50pm, the suspect, who is described as a white male adult in his mid-30s with a dark beard, knocked on the door at a residence in the 900 block of Santa Lucia Drive.
When one of the residents opened the door, the suspect displayed a handgun and forced his way inside, police said.
After locking the 53-year-old and 84-year-old women inside a bedroom, the suspect stole several items from inside the residence, including jewelry and electronics. The suspect also stole the victim's car keys and fled the area driving the victim's vehicle, which is a silver 2013 Volkswagen Passat with a California license plate number of 6XYC377.
The suspect and vehicle are still at large. Anyone with information related to this incident is asked to call the PHPD Investigations Bureau at 925-288-4630.