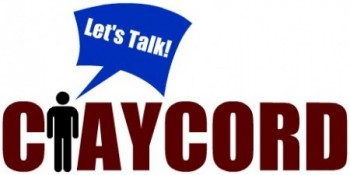 >
The "Water Cooler" is a feature on Claycord.com where we ask you a question or provide a topic, and you talk about it!
The "Water Cooler" will be up Monday-Friday at noon!
Today's question:
What are your thoughts on this story?
A man convicted of raping his 3-year-old daughter dodged jail time for the crime after a judge ruled that he would "not fare well" if he was sent to prison.
According to The Detroit Free Press, the man, Robert H. Richards IV, heir to the the du Pont chemical fortune, was convicted in 2009 of raping his then 3-year-old daughter. The judge in the case, Superior Court Judge Jan Jurden, noted in her sentencing ruling that she considered unique circumstances when deciding that Richards would not serve prison time for the assault.
In her ruling, Jurden wrote that Richards "will not fare well" in prison, and that sex offender rehabilitation treatment would be more beneficial than jail time.
READ MORE, and tell us your thoughts: Heir to du Pont fortune convicted of raping 3-year-old daughter, not sent to jail because he would not 'fare well'
Talk about it….