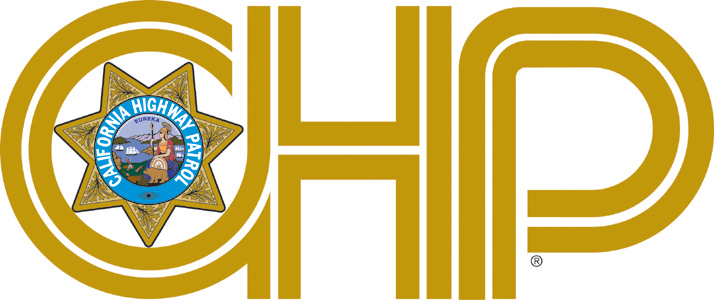 >
The California Highway Patrol is committed to reducing the amount of teen injury and fatal collisions that occur throughout California.
In partnership with the California Office of Traffic Safety, the CHP has created the "Start Smart" Program, a teen driver safety class that empowers young persons and their parents to make the right decisions behind the wheel.
"Start Smart" teaches teens and their parents about safe driving habits, and informs them of the responsibilities and dangers associated with operating a motor vehicle.
The goal of the class is to ensure that teens are safe, responsible drivers who are less likely to be involved in an injury or fatal collision in their future.
The month of April has been designated as "Distracted Driving Awareness Month" by the US National Highway Traffic Safety Administration (NHTSA) and the California Office of Traffic Safety (OTS). During this month, the CHP will offer free "Start Smart" courses in several locations across the Bay Area. To attend an event, please call the number listed after the location to reserve your spot. We ask that at least one parent or guardian attend with their teen driver.
04/02/2014 7 PM, San Ramon CA – 925-646-4980
Dougherty Valley Performing Arts Center, 10550 Albion Road, San Ramon
04/03/2014 7 PM, Brentwood CA – 925-646-4980
Liberty High School, 850 Second Street, Brentwood
04/05/2014 10 AM, Sunol CA – 925-862-2223
Mission Grade Commercial Vehicle Enforcement Facility, Sunol
04/07/2014 6 PM, Martinez CA – 925-646-4980
Contra Costa CHP Office, 5001 Blum Road, Martinez
04/07/2014 6:30 PM, San Jose CA – 408-467-5400
San Jose CHP Office, 2020 Junction Avenue, San Jose
04/08/2014 6 PM, Martinez CA – 925-646-4980
Contra Costa CHP Office, 5001 Blum Road, Martinez
04/08/2014 7 PM, Rohnert Park CA – 707-588-1400
Santa Rosa CHP Office, 6100 LaBath Avenue, Rohnert Park
04/09/2014 7 PM, San Francisco CA – 415-557-1094
San Francisco CHP Office, 455 8th Street, San Francisco
04/11/2014 6 PM, Hayward CA – 510-489-1500
Hayward CHP Office, 2434 Whipple Road, Hayward
04/16/2014 3 PM, Martinez CA – 925-646-4980
Contra Costa Probation Department, 651 Pine Street, Martinez
04/17/2014 6 PM, Napa CA – 707-253-4906
Napa CHP Office, 975 Golden Gate Drive, Napa
04/23/2014 7 PM, San Francisco CA – 415-577-1094
San Francisco CHP Office, 455 8th Street, San Francisco
04/24/2014 6 PM, Fairfield CA – 707-428-2100
Solano County Library, 1150 Kentucky Street, Fairfield
04/24/2014 6:30 PM, Lafayette CA – 925-646-4980
Acalanes High School, 1200 Pleasant Hill Road, Lafayette
04/28/2014 6 PM, Castro Valley CA – 510-581-9028
Castro Valley Library, 3600 Norbridge Avenue, Castro Valley
04/28/2014 6 PM, Hayward CA – 510-489-1500
Hayward CHP Office, 2434 Whipple Road, Hayward
04/29/2014 7 PM, Oakland CA – 510-450-3821
Oakland CHP Office, 3601 Telegraph Avenue, Oakland
04/30/2014 6:30 PM, Redwood City CA – 650-369-6261
Fair Oaks Community Center, 2600 Middlefield Road #16, Redwood City
04/30/2014 7 PM, Corte Madera CA – 415-924-1100
Marin CHP Office, 53 San Clemente Drive, Corte Madera