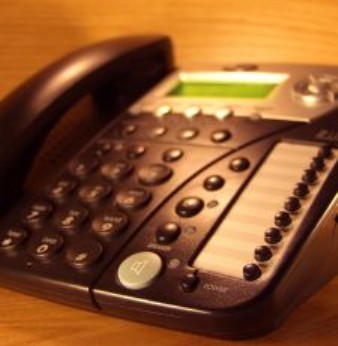 >
This message is from a Claycordian who is fed up with all the telemarketers and scammers who are constantly calling her home.
I'm not sure if you have covered this issue on Claycord.com, but the number of calls we have been receiving from scammers is outrageous.
Our phone number is on the "do not call" list, but apparently that means nothing to cyber criminals. We have been receiving calls from 937-763-3343 and 1-000-012-1233. The person speaking has a very heavy Indian accent and claims to be working in Washington D.C. The 937-763-3343 number is located in Ohio! Sometimes it is a male and other times a female.
The purpose of their phone call is to inform us that we qualify for a $7000 grant at no cost to us. They have asked us where we do our banking and what is our bank checking account number so they could deposit the $7000 directly to our account. At that point I hang up on the intruders. But, they continue to call at all times of the day and night. Yesterday, I asked one of the culprits his name, phone number, business address aand ny other official proof that his grant offer was legitimate. He became angry and hung up after expressing a few expletives. We no longer answer anonymous calls. We wait for them to leave a message instead. Yet, we still get numerous calls from the same scammers' phone numbers…..many hang ups and messages are never left.
I am a senior citizen approaching 80 and feel that these scammers are targeting the elderly. Several our senior friends have received phone calls from the same numbers listed above.
If you haven't covered this issue it would be a great service to senior Claycordians to remind them to beware of the scam. Also, we would like to know how to keep these low lifes from calling us. To say: "Don't answer the phone and they won't call back." That doesn't work. We've tried that strategy.
Thanks for taking the time to ready about my concern.
Sorry this is happening to you, and thanks for the alert!
Has anybody else received a call from these people, or from somebody similar, and if so, how do you keep them from calling in the future?