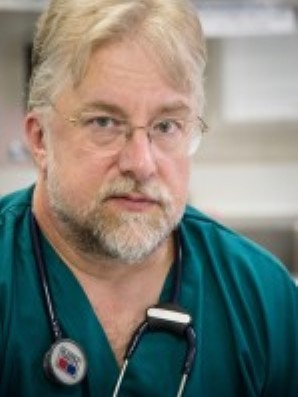 >
Lindsay Wildlife Museum in Walnut Creek has announced Dr. Guthrum Purdin has been appointed director of veterinary services, a transition from his previous role as associate veterinarian.
The following information is from the Lindsay Wildlife Museum:
In the new position, Dr. Purdin will further develop the veterinary medical program at Lindsay Museum and continue to provide best possible care to the more than 5,000 animal patients the wildlife rehabilitation hospital treats each year.
Dr. Purdin has worked for Lindsay Wildlife Museum since March 2013. He completed his veterinary education at University of California, Davis, School of Veterinary Medicine and, prior to joining Lindsay, worked with several wildlife rehabilitation organizations. Most recently Dr. Purdin was with the Wildlife Care Association in Sacramento as shelter veterinarian and member of the board of directors. He continues to be a speaker at national wildlife conferences.
"I am confident that Dr. Purdin will continue to provide excellent leadership and animal care at Lindsay Wildlife Museum's wildlife rehabilitation hospital," said Norma Bishop, Lindsay Wildlife Museum executive director. "His extensive experience and dedication are vital in building on Lindsay's legacy as the first wildlife rehabilitation hospital in the nation."