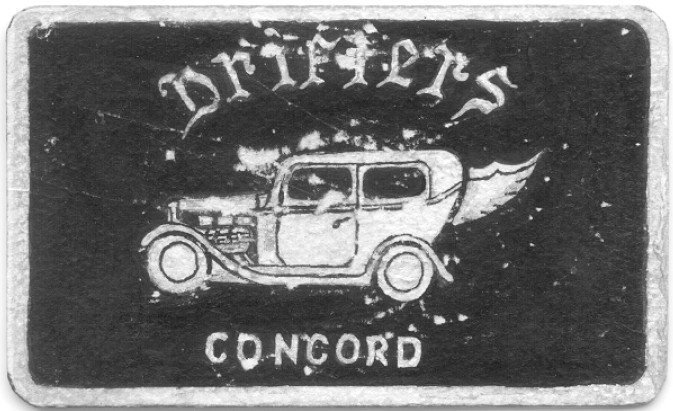 >
This came from our friend "Grumpy Old Man", who says "Attached is a rendering of the Drifters Car Club plaque, which my late brother made in about 1959. This design was used to have several plaques made at the Cowell foundry, out of cast aluminum. The car club was active from about 1958 until about 1965. It was a small club but maybe some of the Claycord readers will remember it, and if they know of the existence of one of these plaques, maybe they could let me know. Thanks for your great service.
Thanks to you, "Grumpy Old Man", for sharing this with us.
Does anybody out there have one of these old plaques? If so, email news@claycord.com and we'll get you in touch with "Grumpy Old Man".
ABOUT THE CLAYCORD ONLINE MUSEUM: The Claycord Online Museum is made up of historical photos, documents & anything else that has to do with the history of our area.
If you have any old photos or items that you'd like to place in the Claycord Online Museum, just scan or take a photo of them, and send them to the following address: news@claycord.com. It doesn't matter what it is, even if it's just an old photo of your house, a scan of an old advertisement or an artifact that you'd like us to see, send it in and we'll put it online!
Click on the tag below titled "Claycord Online Museum" to view other items!