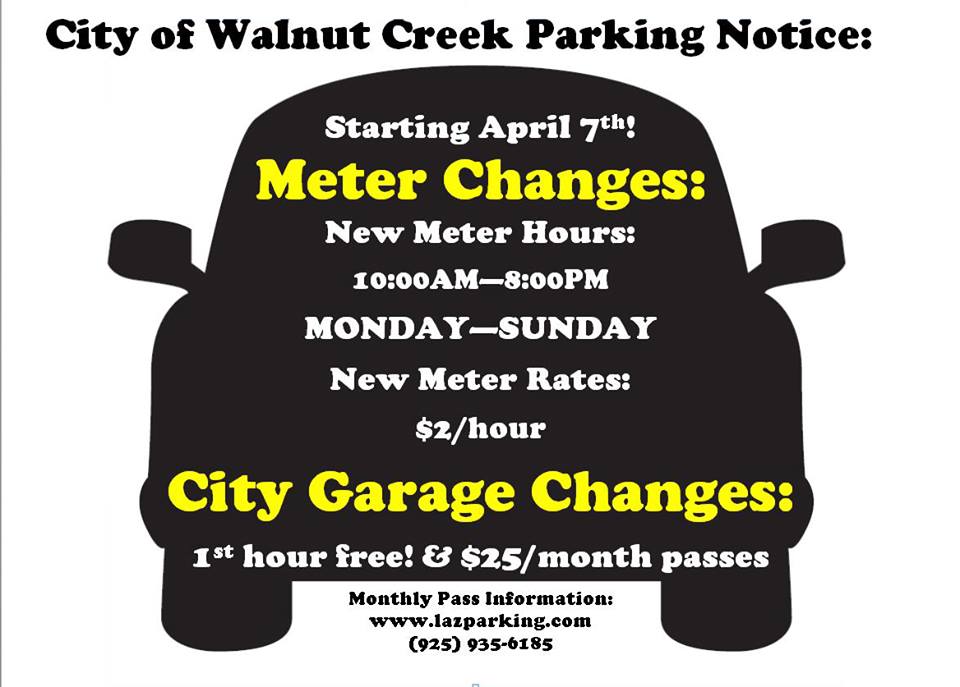 >
Starting April 7th, changes are coming to parking in the City of Walnut Creek.
The first hour in City garages will be free ($.50 for each hour after the first) and there's a new monthly discounted parking pass.
There will also be changes to downtown parking rates, meter operating hours, and extending meter operation to Sundays.
This new demand-based management model adjusts parking rates based on demand; encouraging turnover and making it easier to find a space.
To learn more, please CLICK HERE.