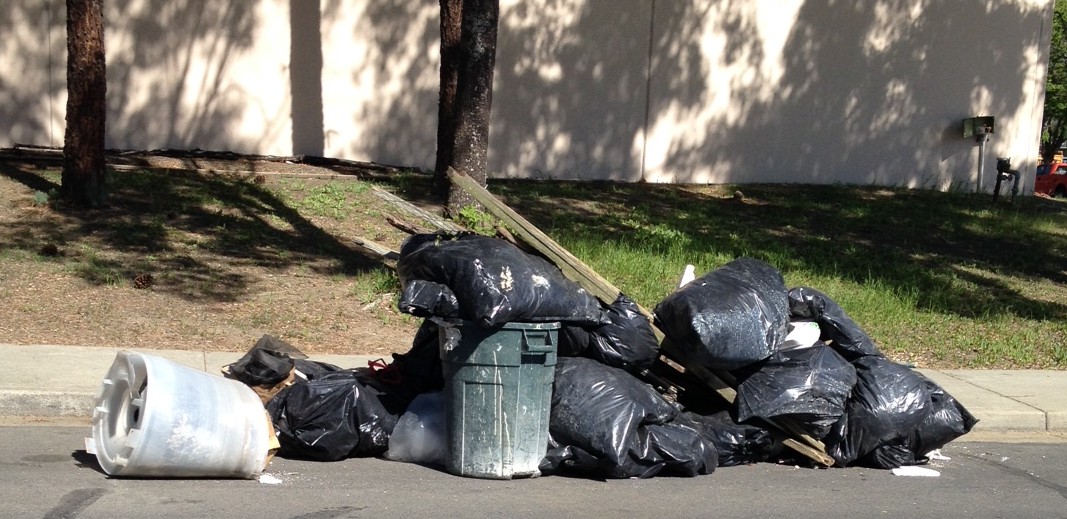 >
The Concord City Council on Tuesday is expected to approve a contract with an Oakland-based trash pick-up company to remove illegally dumped trash from city streets throughout the next year.
The company, Bernardini Enterprises, Inc., will be paid no more than $15,000 for trash pick-up during the one-year period.
The City of Concord Public Works Department has contracted to remove trash illegally discarded on public property since July of 2006. Typical items include beds, couches, major appliances, construction material, and garbage dumped on the street and sidewalk.
The Public Works Department has contracted for two reasons. First, staffing reductions in the Public Works Department decreased availability of personnel and increased response time. Over three years beginning with Fiscal Year 2008, the number of full-time personnel in Public Works decreased by 30% and part-time staff by 27%. While Public Works staff often are not available to immediately pick up trash, the contractor is always available to respond to incidents the same day if reported before 11 a.m. and the next day if reported after 11 a.m. The second reason was to save money. The contractor can pick up and properly recycle or properly dispose of any item like a refrigerator or couch from anywhere in Concord for $48 including labor, vehicles, equipment, fuel, transportation, disposal/recycling fees, taxes, licensing, and insurance. Using a contractor in these instances is very cost effective, according to the City of Concord.
Also, the City of Concord has received grant funds from the State of California for this purpose pursuant to the California Beverage Container Recycling and Litter Reduction Act of 1986. This contract will be entirely paid
from the grant funds.
In 2013, 182 cases of illegal dumping were handled by the current contractor in Concord. In total, the contractor picked up and properly disposed of 993 cubic yards of trash that had been illegally discarded on public property.
photo: Illegally dumped trash on Shary Circle in Concord. Photo taken on March 27th. Thanks to Tim for the picture.