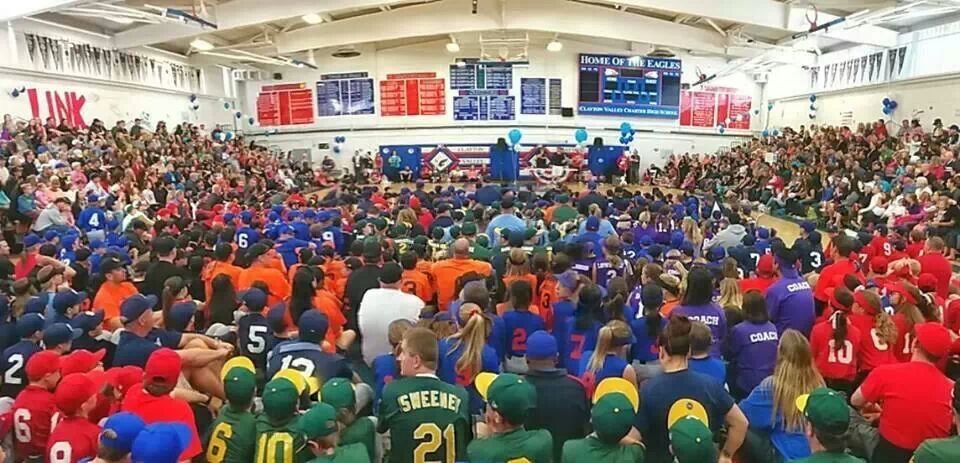 >
On Sunday morning, Clayton Valley Little League held their opening ceremonies in the basketball gym at Clayton Valley Charter High School.
About 1,500 people packed into the gym for the ceremonies, which included the National Anthem, the Little League Pledge and the ceremonial first pitch for baseball & softball!
Established in 1964, Clayton Valley Little League is a nonprofit all-volunteer organization chartered by Little League Baseball. They provide baseball programs for kids ages 4 to 15, softball for girls ages 6 to 15, and a Challenger Division for players with physical and mental special needs.
Good luck to the 689 players this year, and most importantly, have fun!
Thanks to Bill Martin for the picture!
photo credit: Bill Martin