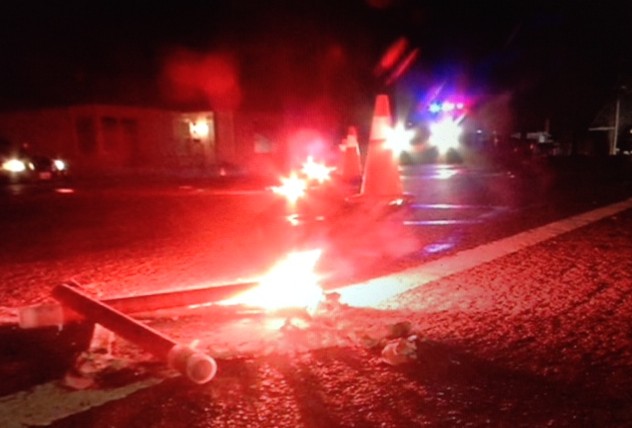 >
Concord police are looking for the driver of a pickup truck involved in a fatal hit-and-run that happened on Sunday night.
Officers responded to a report that a vehicle had hit a pedestrian in the area of Willow Pass Road near N. 5th Street around 11:40 p.m., police said.
A pickup truck traveling east on Willow Pass Road left the roadway, hit a pedestrian walking west on the sidewalk and fled the scene, police said.
Arriving officers found the victim deceased on the roadway, according to police.
The victim's identity is not being released pending notification of next of kin, police said.
Police are looking for a pickup truck with front-end damage and anyone with information is asked to call Officer Ken Carlson at 925-603-5931.
photo credit: Craig Cannon – for use only on Claycord.com