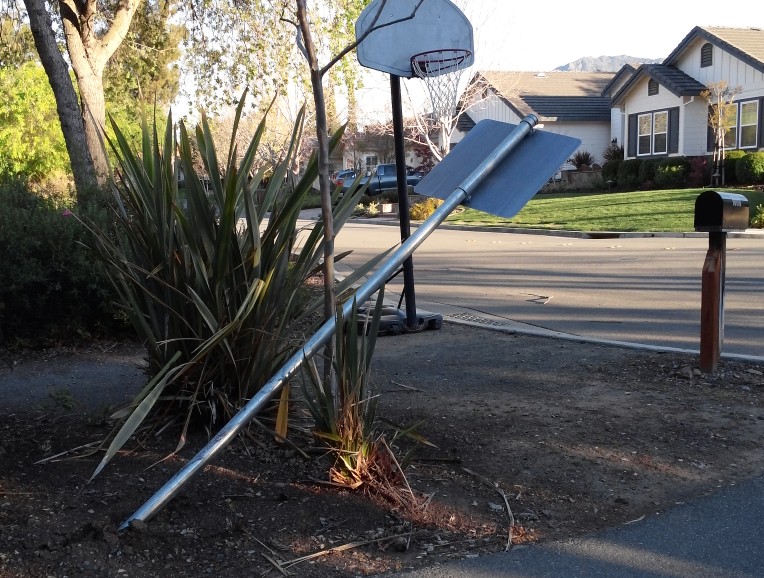 >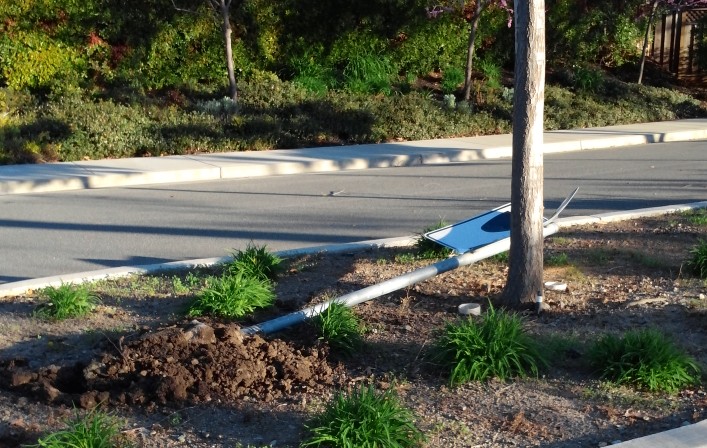 >
A vehicle leaving Lydia Lane park in Clayton destroyed two signs just before 6pm on Monday night.
A witness says the vehicle struck one sign at the entrance/exit to the park, then drove on the center median and struck another, knocking it out of the ground.
The witness says the suspect was possibly drunk.
A suspect description isn't available at this time, but the vehicle was described as a blue Ford Taurus, which probably has front end damage. There was also apparently more than one person in the vehicle.
Anybody with information should call the Clayton Police Dept.