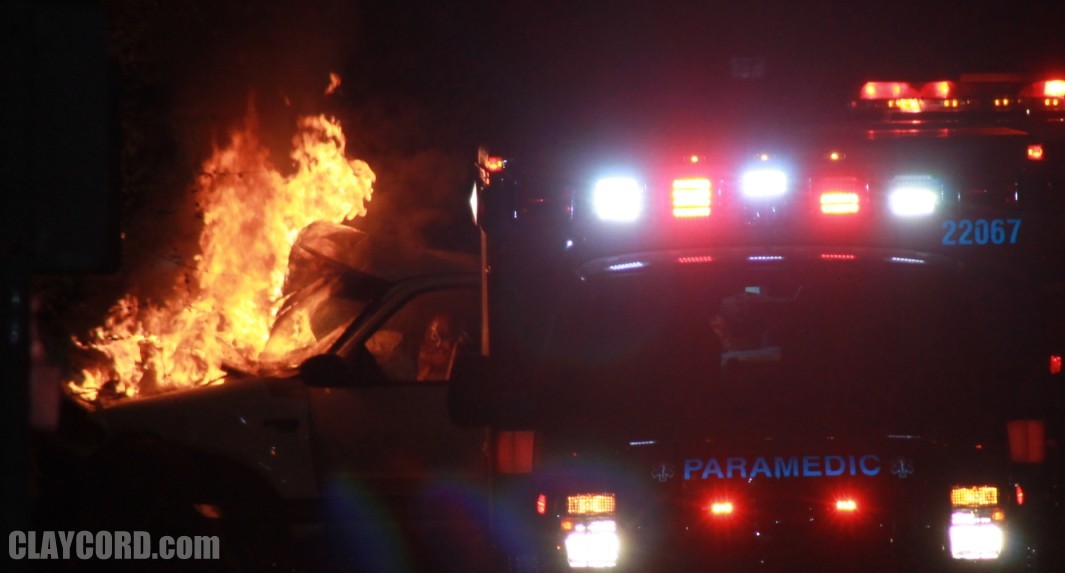 >
A vehicle struck a tree, which then started a fire on Ygnacio Valley Rd. near Alberta Way just after 1am on Sunday.
The fire was extinguished by engine 22 within a matter of minutes.
No major injuries were reported, and eastbound Ygnacio Valley Rd. (towards Clayton Rd.) is expected to reopen by 3am.
The cause of the collision is still under investigation.
Thank you so much to Jenny for the top two pictures and also to Keith for the two on the bottom.