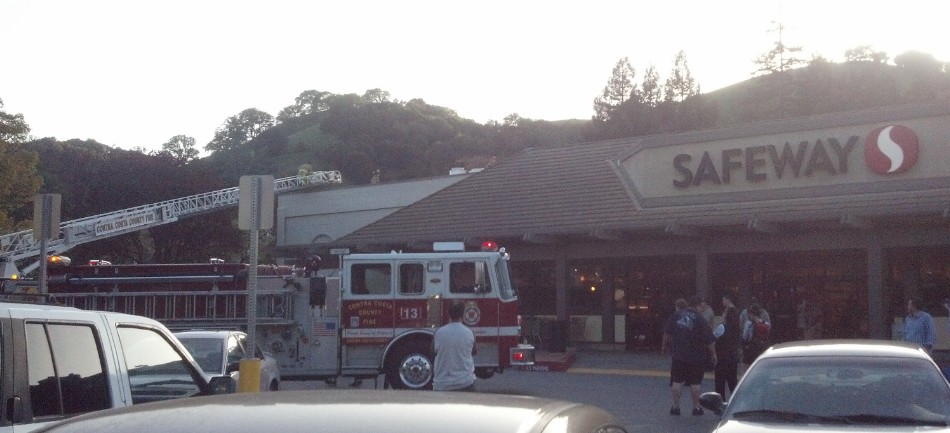 >
Firefighters extinguished a small blaze inside the deli's oven at the Safeway on Alhambra Ave. in Martinez on Friday night.
A witness named Mary tells us what happened….
My husband and I were at a friend's house about 2 blocks from Safeway at 3334 Alhambra Ave. We heard the fire trucks, but we didn't know they were headed to Safeway.
We left our friend's place shortly after with plans to stop and pick up some dinner, and came across the fire trucks. When we pulled up, there was smoke pouring out of the exhaust pipe above the deli department, but it dissipated pretty quickly. An employee told me something had caught fire in the deli department.
The fire team got up on the roof briefly to check things out, then they were done. The manager waved bystanders back into the store. We went inside. It smelled like smoke and was still a little hazy.
The convection oven in the deli had caught fire, we saw it when we walked by.
No major damage was reported.
Thanks again to Mary for the info & pictures!