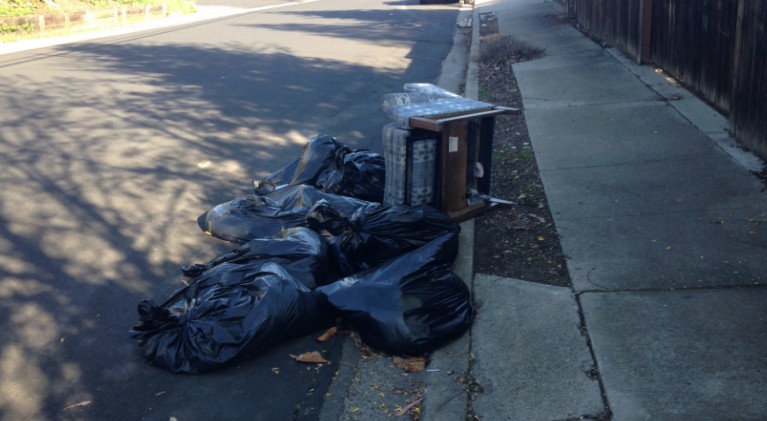 >
Residents in the area of Hilltop Rd. & Overhill Rd. in Concord are frustrated after piles of trash keep ending up in their neighborhood.
Here's a message from one of the homeowners in the area….
There has been a chair and eight bags of trash on the corner of these two streets for over a month. This seems to be more and more common lately in North Concord. Last week I had to get rid of a couch and a rug that was abandoned in front of my house.
If you see something suspicious, try to get a license plate number and call the cops to report the illegal dumping.