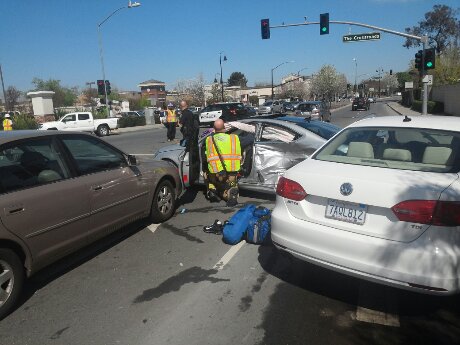 >
Three people suffered major injuries during a vehicle collision on Buskirk Ave. in Pleasant Hill on Friday.
The crash occurred just before 1pm.
The road will be blocked for a while while authorities investigate, so please use caution if you're in the area.
Thanks to the anonymous Claycordian for the picture.